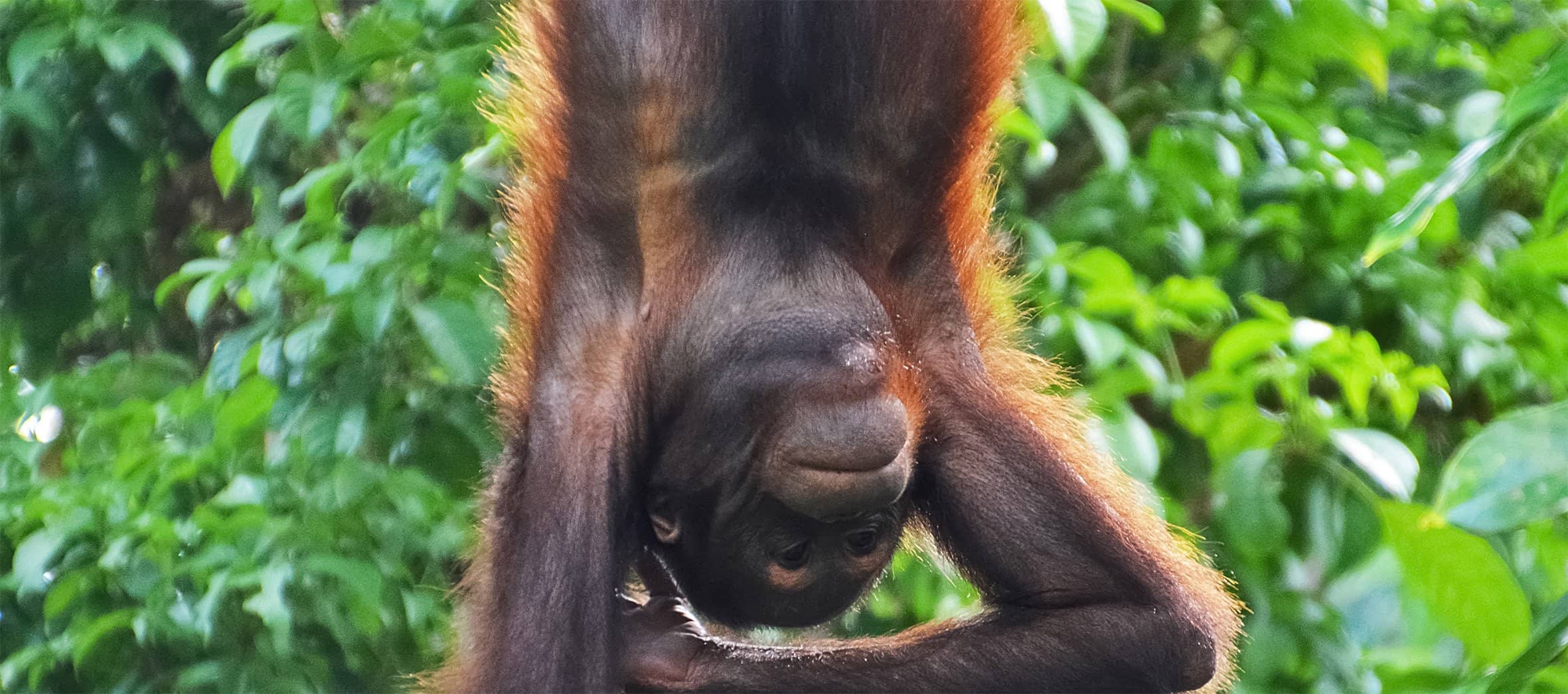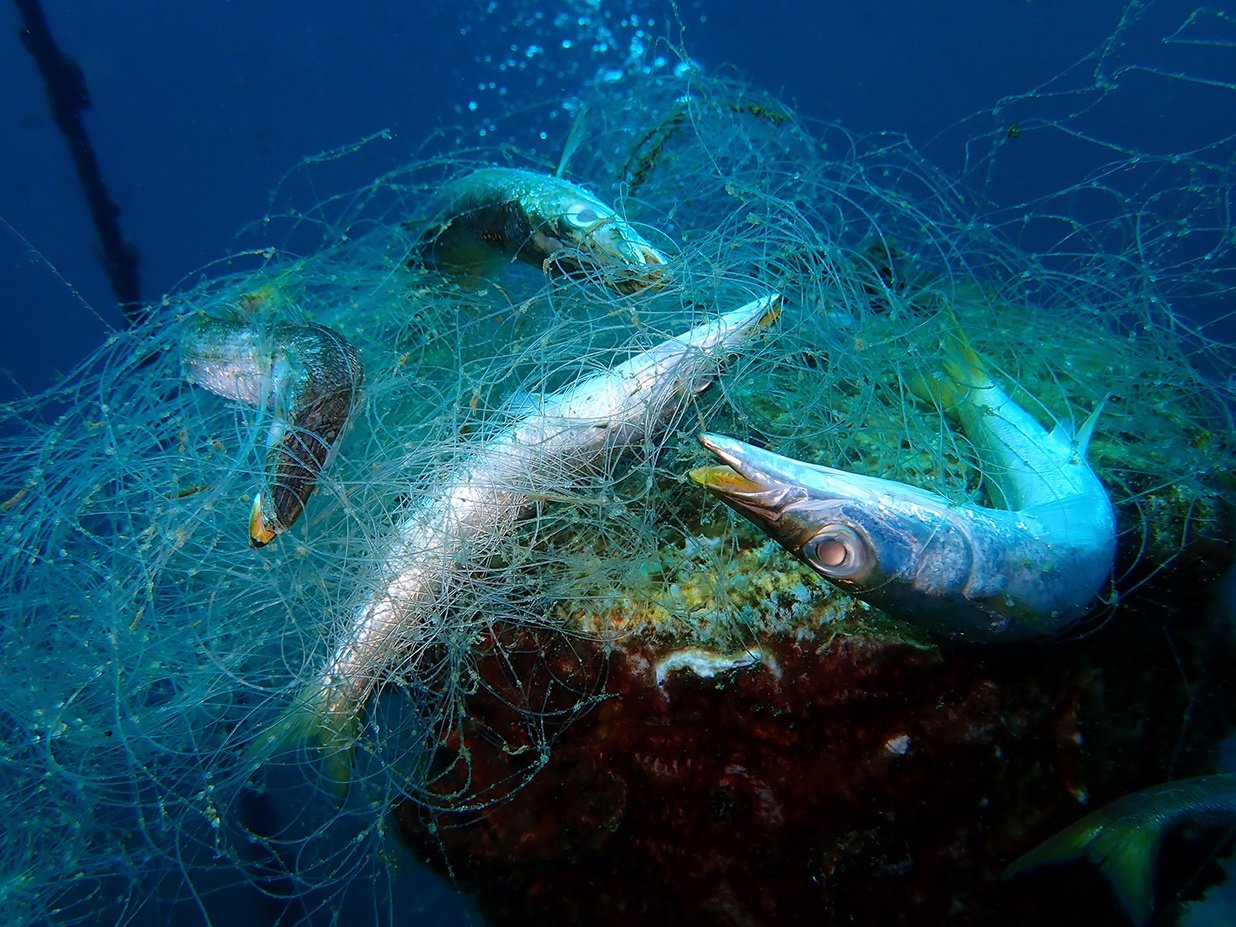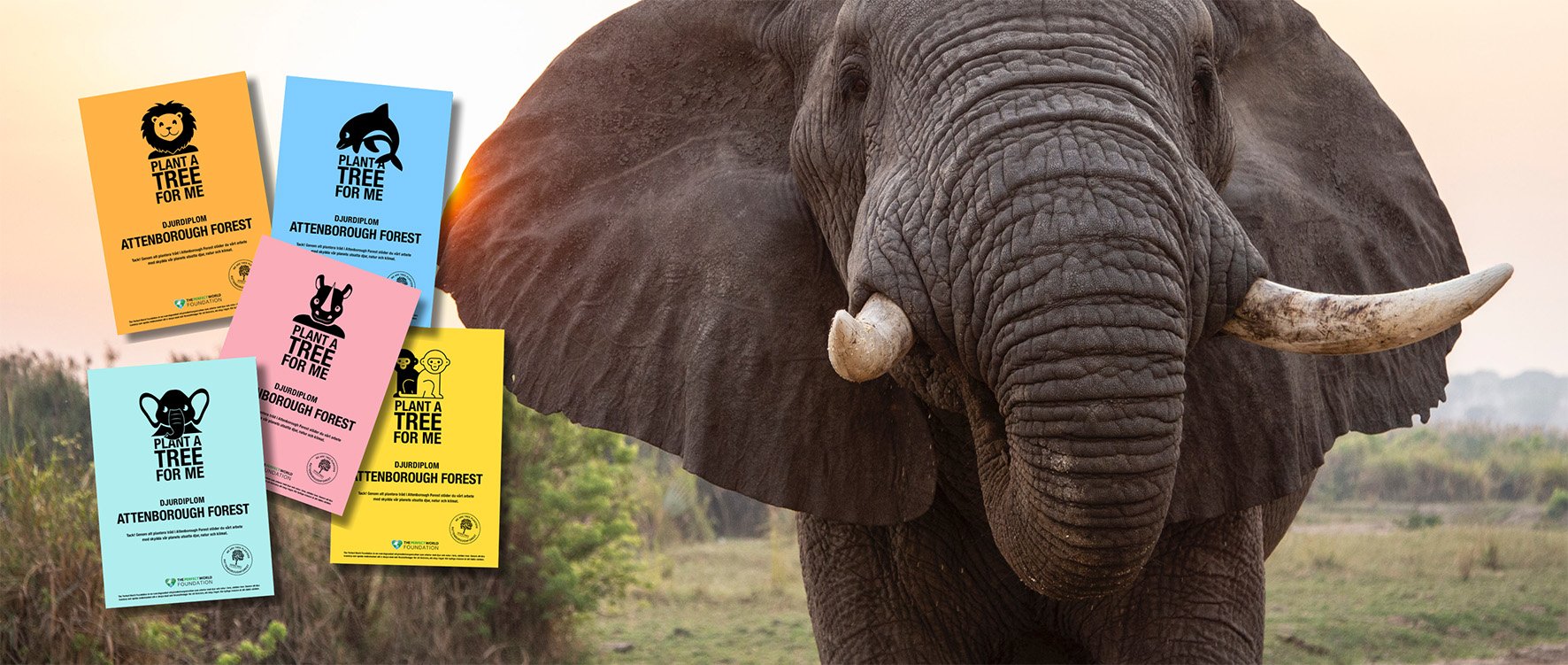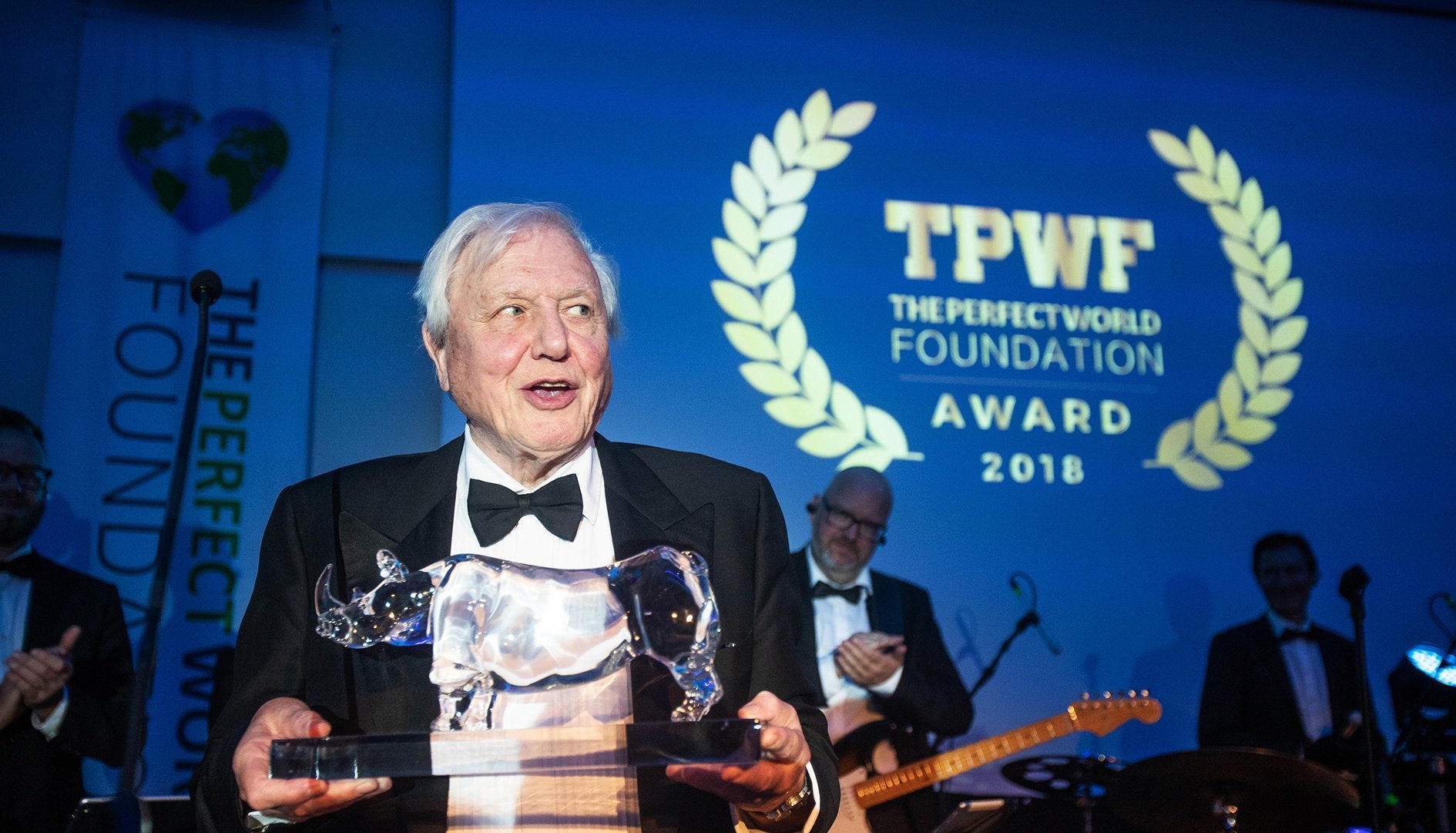 biologisk mångfald
OUR PLANET IS DEPENDENT ON
OUR PLANET IS DEPENDENT ON
trädplantering
FOR BIODIVERSITY AND THE CLIMATE
FOR BIODIVERSITY AND THE CLIMATE
plastfria hav
OCEANS WITHOUT GHOST NETS & PLASTIC
OCEANS WITHOUT
GHOST NETS & PLASTIC
favoritdjur
TREE PLANTING DIPLOMAS WITH
TREE PLANTING DIPLOMAS WITH


The Perfect World Foundation was formed as a non-profit organization to protect wildlife in crisis, partly through direct aid but also by increasing knowledge and spreading awareness. No one is Perfect, but our aim is to inspire for change, one step at a time.
PLANT TREES FOR WILDLIFE
Tree planting create habitats, fresh water, and food for wildlife. Trees also benefit biodiversity and the ecosystems in which wild animals live, giving them (and the entire ecosystem) better conditions to thrive. With our campaign "Plant a tree for me" you can plant trees in Attenborough Forest and get a diploma with your favourite animal… or maybe give it to someone who just like you and us – loves animals! Click on an animal and plant trees in the Attenborough Forest. View all favourite animals >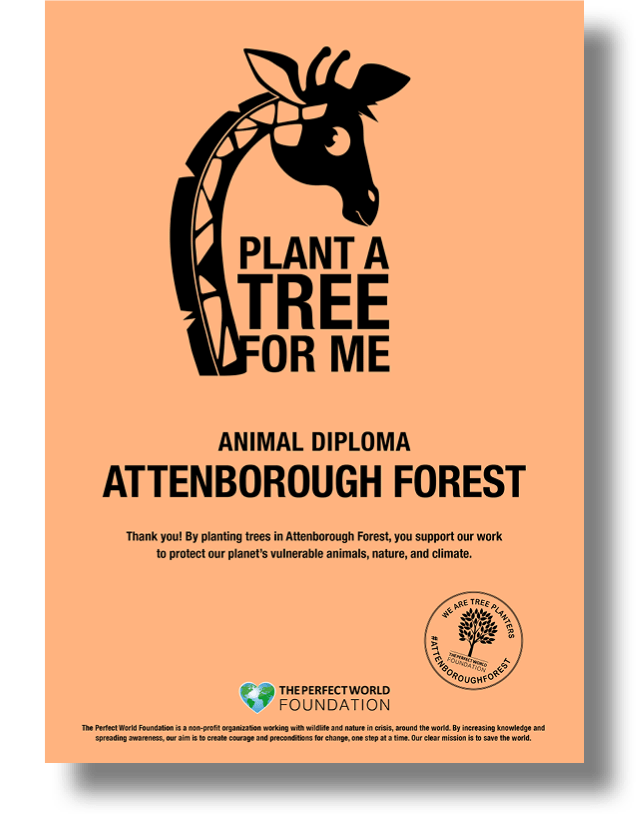 Plant-a-tree_giraffe_EN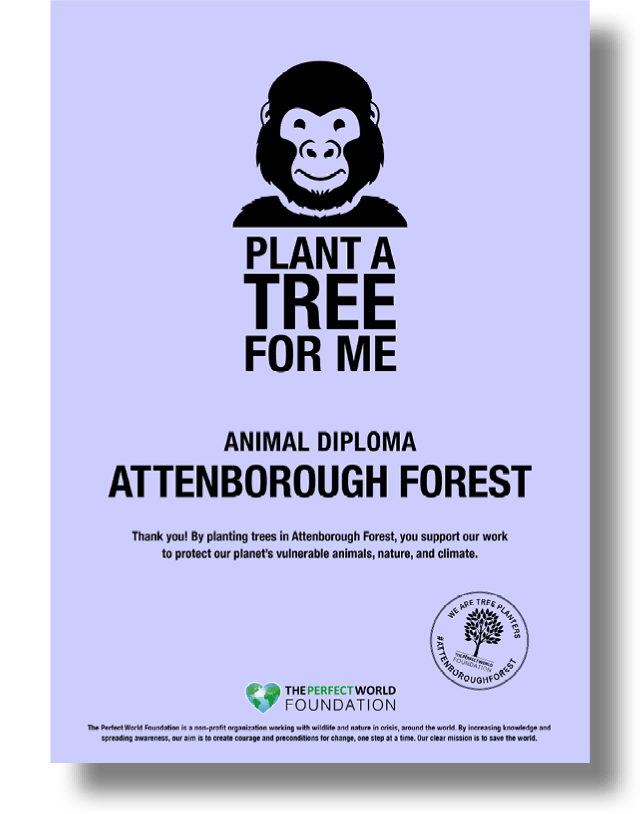 gorilla-diploma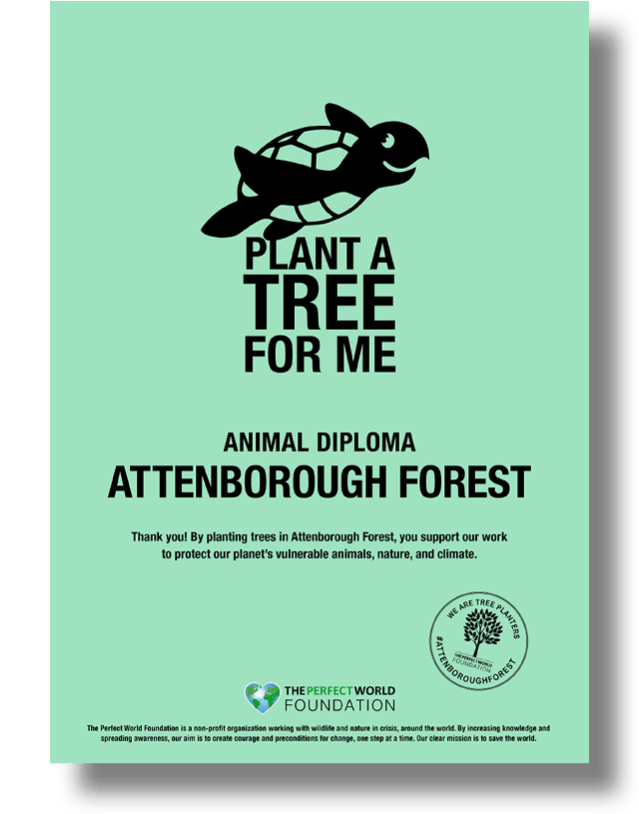 turtle-diploma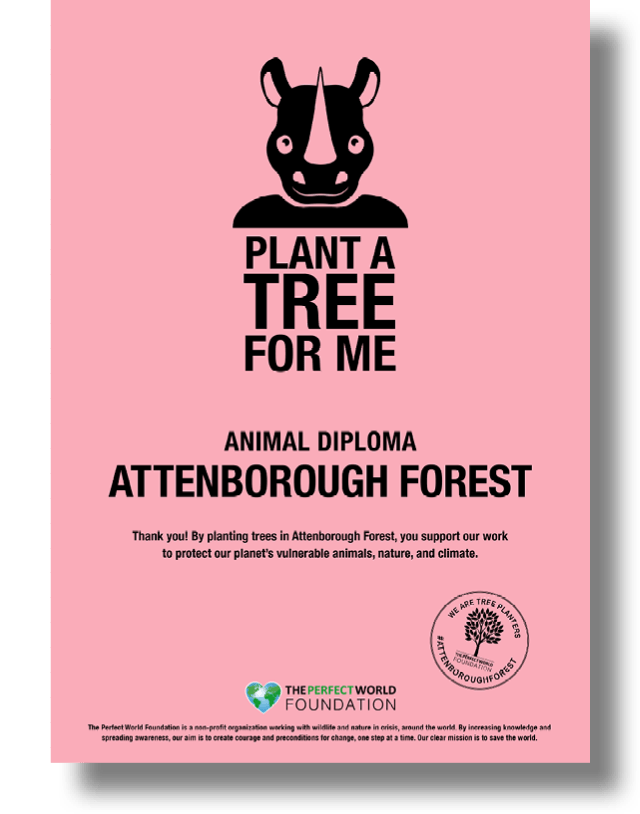 rhino-diploma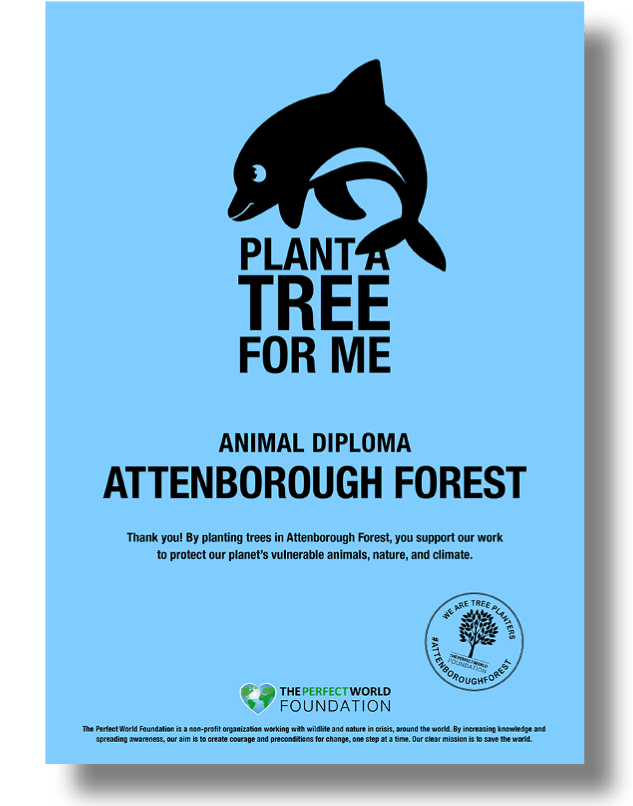 Diploma-dolphin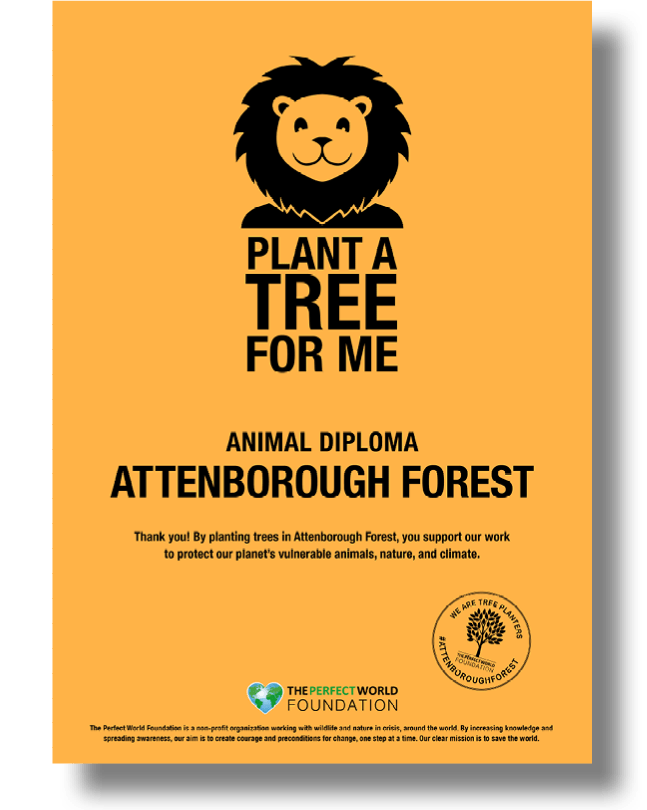 lion-diploma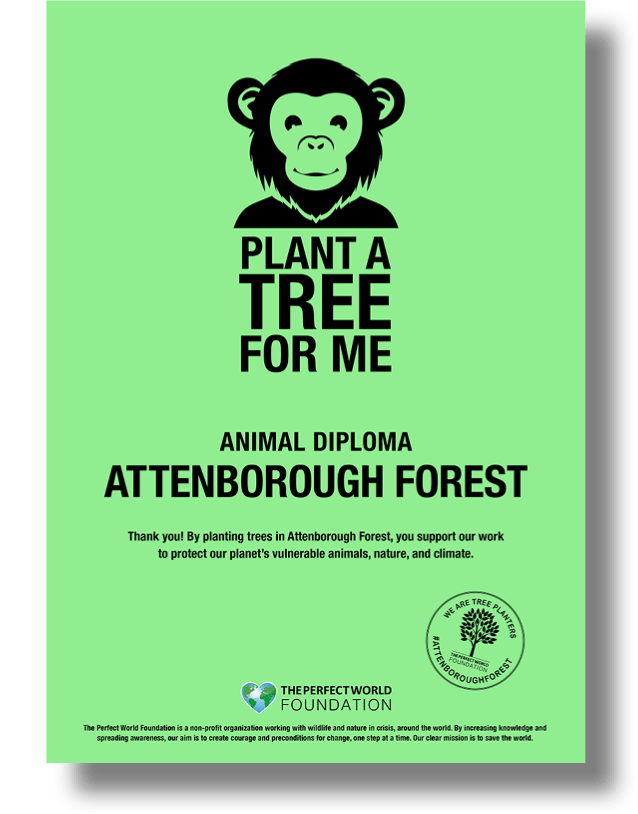 Plant-a-tree_bonobo_EN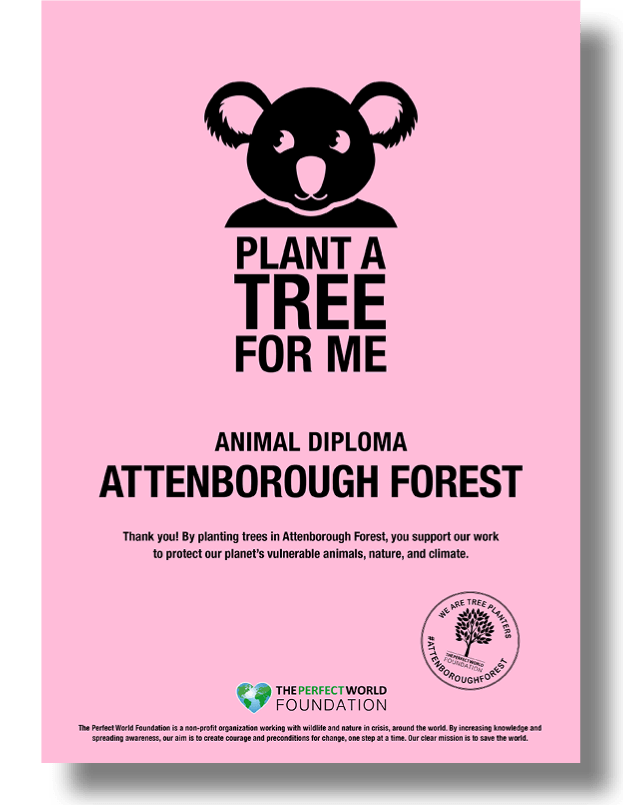 Koala-diploma
primates-diploma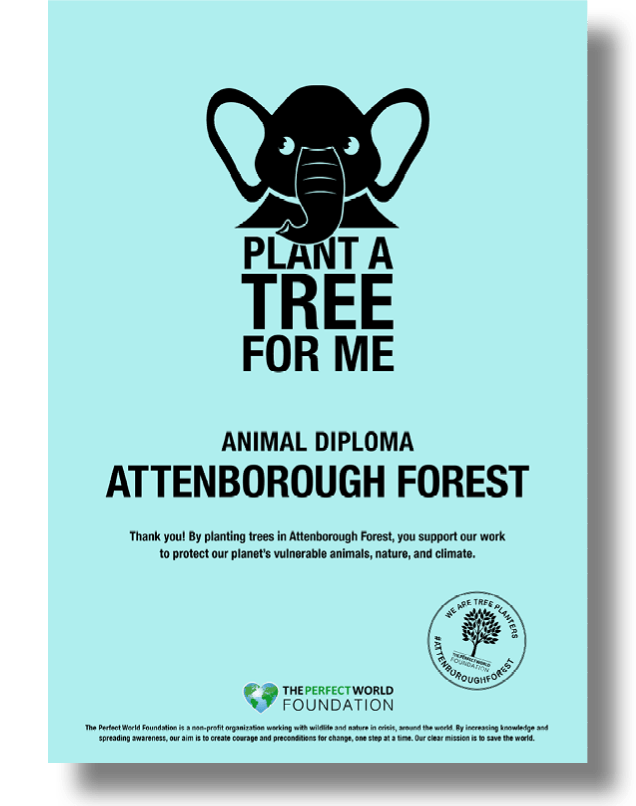 elephant-diploma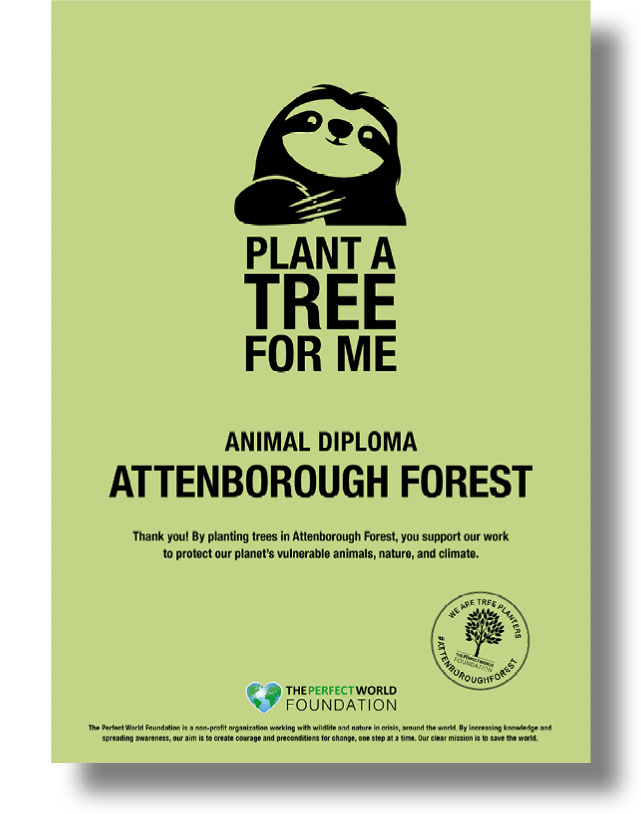 sloth-diploma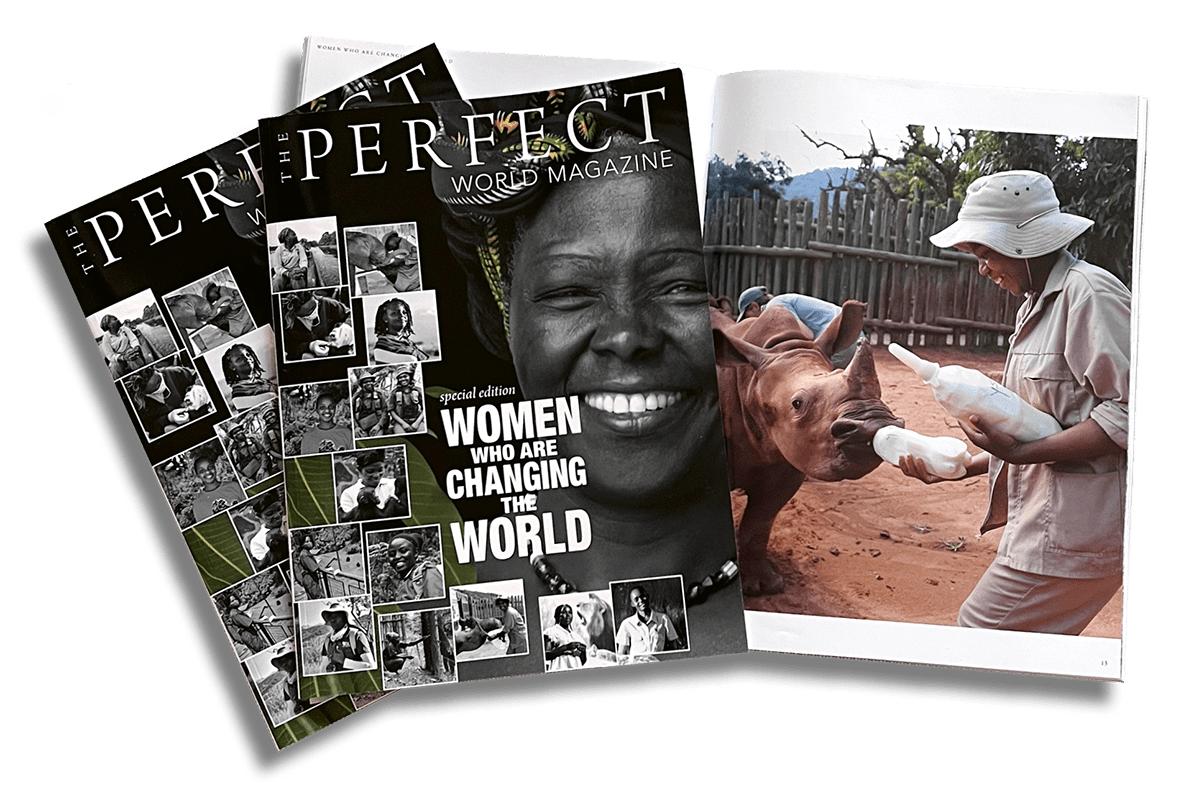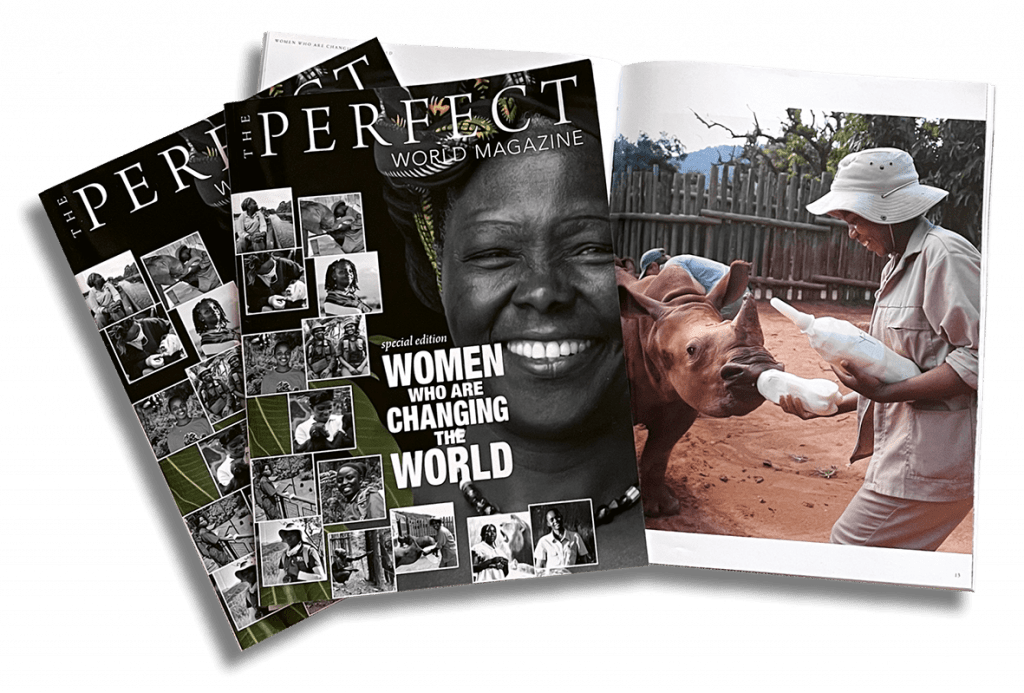 WOMEN WHO ARE CHANGING THE WORLD
Welcome to our special edition – Women who are Changing the World – paying tribute to women in wildlife conservation. Meet the guardians of biodiversity and hear their stories. These amazing women, who wake up and show up to save endangered wildlife, every day.
When you buy the magazine full of wonderful stories, you also support our work to preserve wildlife and nature in crisis.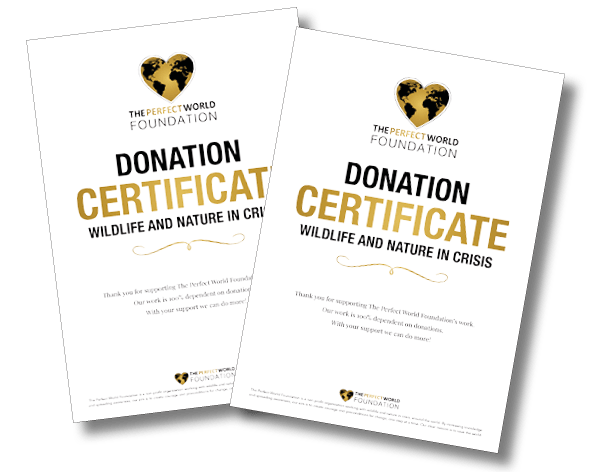 MAKE A DONATION
With your donation, big or small, The Perfect World Foundation can contribute with financial support to conservation and rescue projects for endangered wildlife all around the world, fight for plastic-free oceans or plant trees which, among much more, create wildlife habitats, benefit biodiversity and counteract climate change.
Our work is 100% dependent on donations. With your support we can do more!
Biodiversity
2023 – THE YEAR OF BIODIVERSITY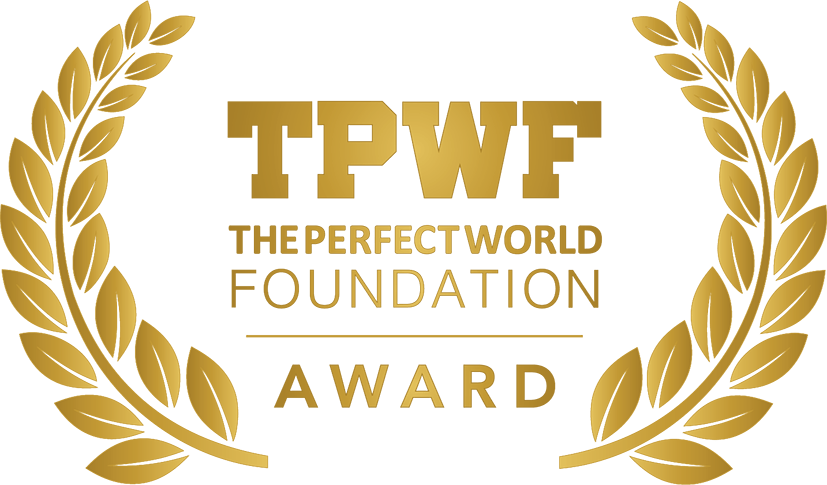 2023
THE YEAR OF BIODIVERSITY