THE PERFECT WORLD FOUNDATION ANIMAL AMBASSADORS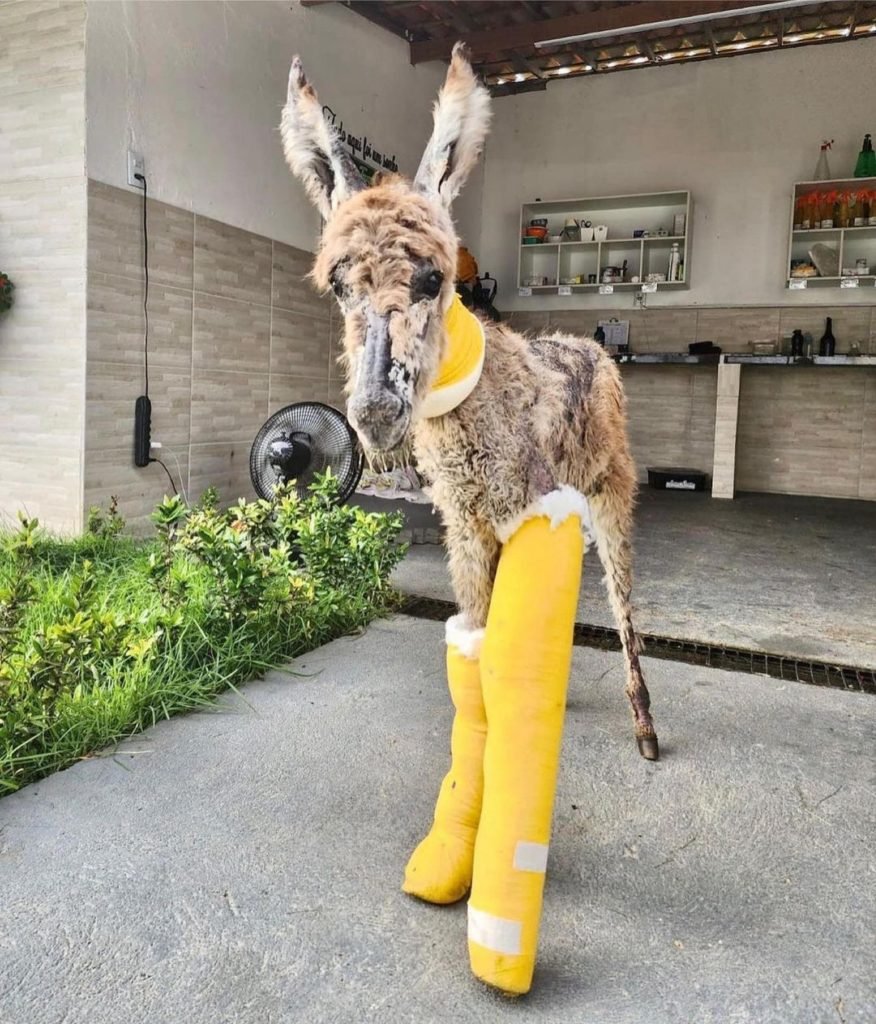 We are thrilled to introduce Jiló, the newest member of The Perfect World Foundation family and our very first Animal Ambassador. This little donkey has captured our hearts with his incredible spirit and will to survive despite the unimaginable hardships he has faced.
Jiló's story began when he was found alone in northern Brazil, just 30 days old and badly burned from his ears to his feet by car oil. But despite his injuries, Jiló has remained a beacon of hope and resilience, inspiring all who have come to know him.
Our team at The Perfect World Foundation was immediately drawn to Jiló and his incredible journey. We have already donated $2,000 to Protect Animals Worldwide in Brazil which is caring for him, and we will continue to support him.Thanks to the tireless efforts of the veterinary team, Jiló is already showing signs of improvement. His fractured leg is healing in a cast, and his skin is recovering from the burns caused by car oil. He is even walking better and starting a calcium supplement to help his healing process.
We are honored to have Jiló as our Animal Ambassador, representing all the donkeys in northern Brazil who are neglected, abused, and sold for their skins.