PROJECT WILDLIFE
Wild animals make up only 4% of the world's mammals and at least 900 species have become extinct in the last five centuries. Project Wildlife's main goal is to support/help wild animals in crisis. But why is it so important to protect wild animals? A question that actually has a simple answer with a more complicated explanation.
The simple answer. All living things on earth depend on each other for their own survival. So while the threat to the survival of lions and mountain gorillas may seem distant to us, the loss of a species disrupts the ecosystems on which we humans and all life on Earth depend on for (among many other things) food, fresh water and a stable climate. In other words: wild animals need us… and we need wild animals.
The slightly more complicated explanation. Biodiversity – all the variation that exists between and within species and habitats on Earth – is the key to functioning ecosystems. And what is then an ecosystem? All living things are part of an ecosystem, both animals and plants – an interaction that provides opportunities for continued life. In an ecosystem, one species depends on another species for its survival. When ecosystems are destroyed for any reason, this delicate balance is disturbed.
PLANT TREES FOR WILD ANIMALS
In addition to reducing CO2 in the atmosphere – which benefits all life on earth – trees create habitats, fresh water, and food for wildlife. Trees also benefit biodiversity and the ecosystems in which wild animals live, giving them (and the entire ecosystem) better conditions to thrive. With our campaign "Plant a tree for me" you can plant trees in Attenborough Forest and get a diploma with your favourite animal… or maybe give it to someone who just like you and us – loves animals! Click on an animal and plant trees in the Attenborough Forest.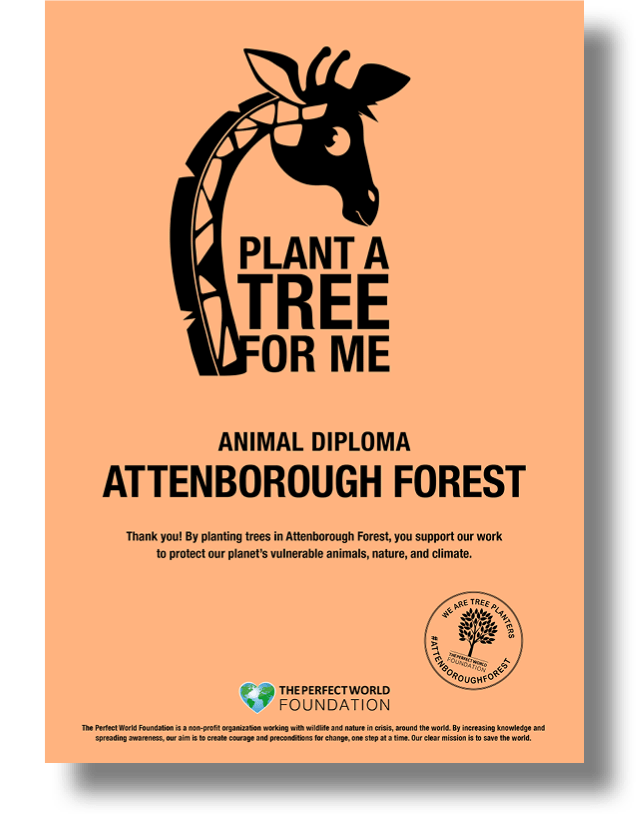 Plant-a-tree_giraffe_EN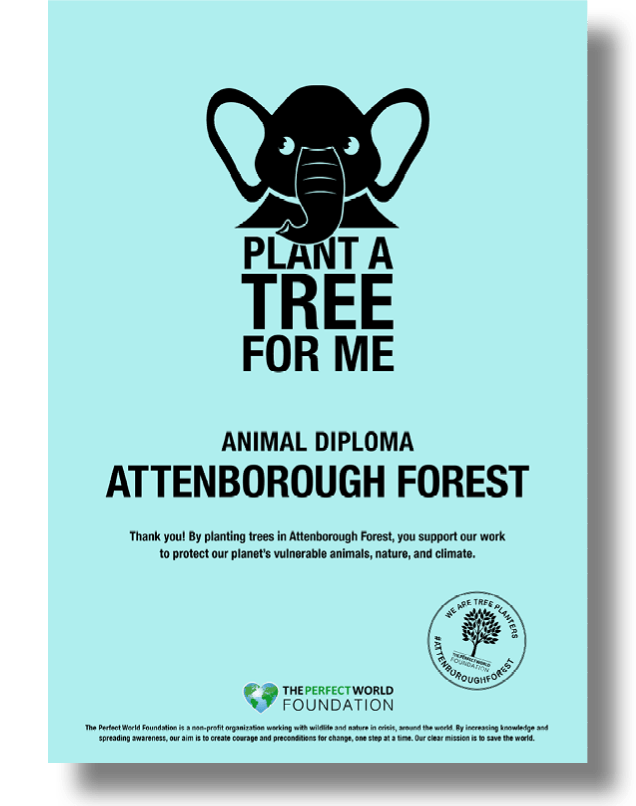 elephant-diploma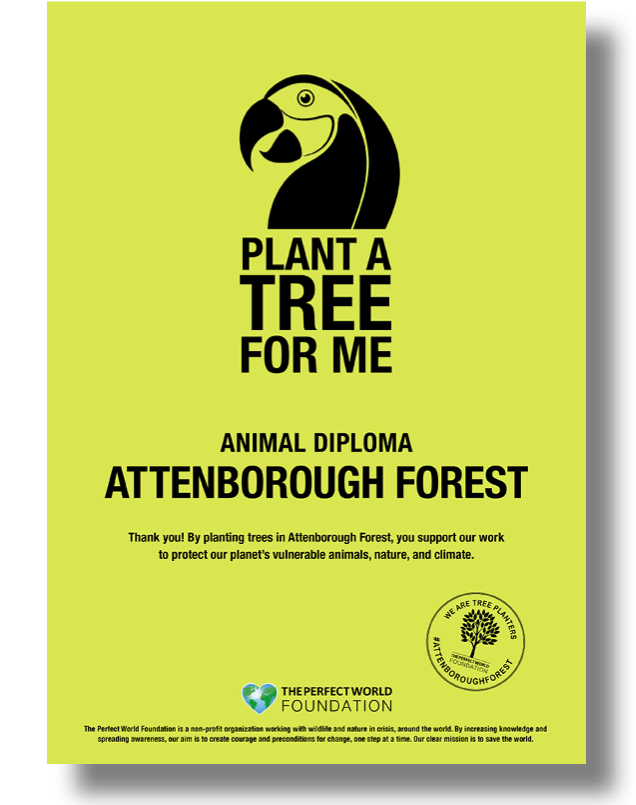 macae-plant-diploma_EN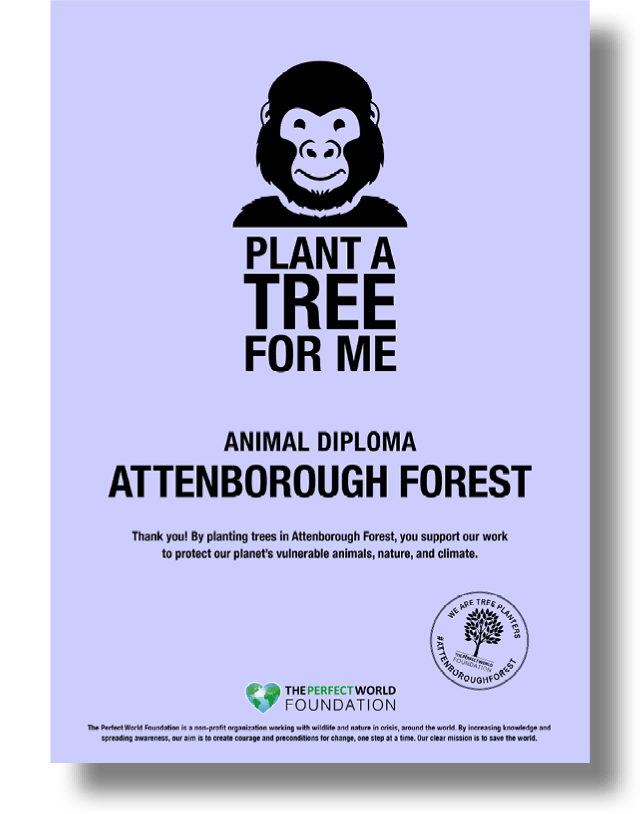 gorilla-diploma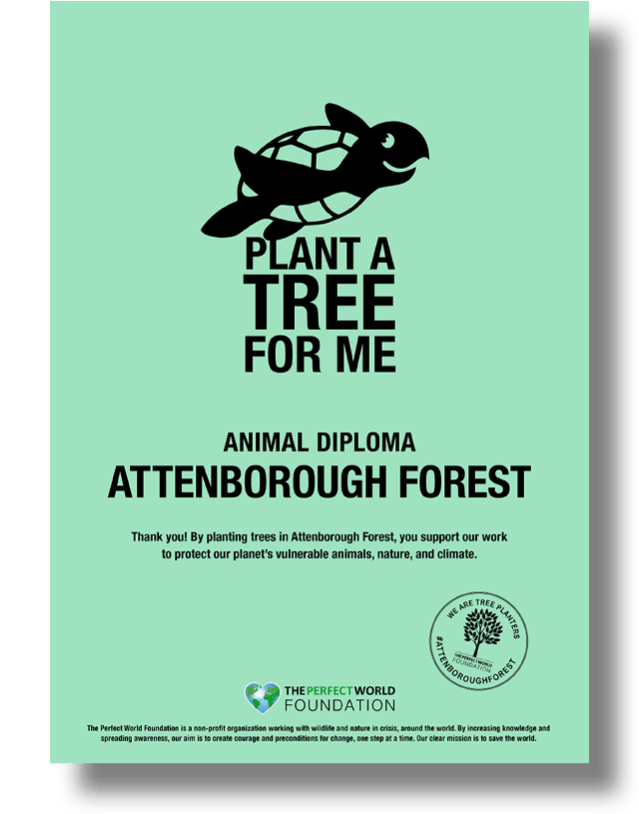 turtle-diploma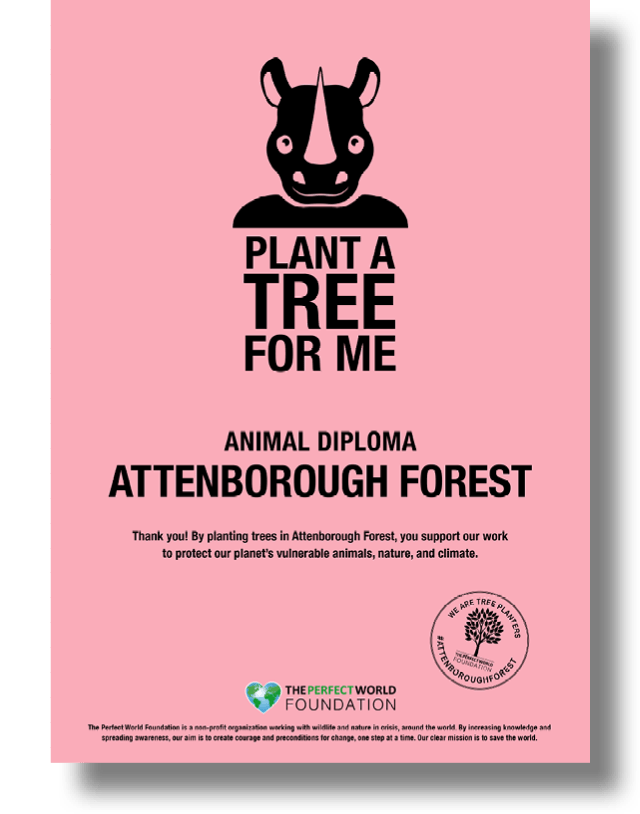 rhino-diploma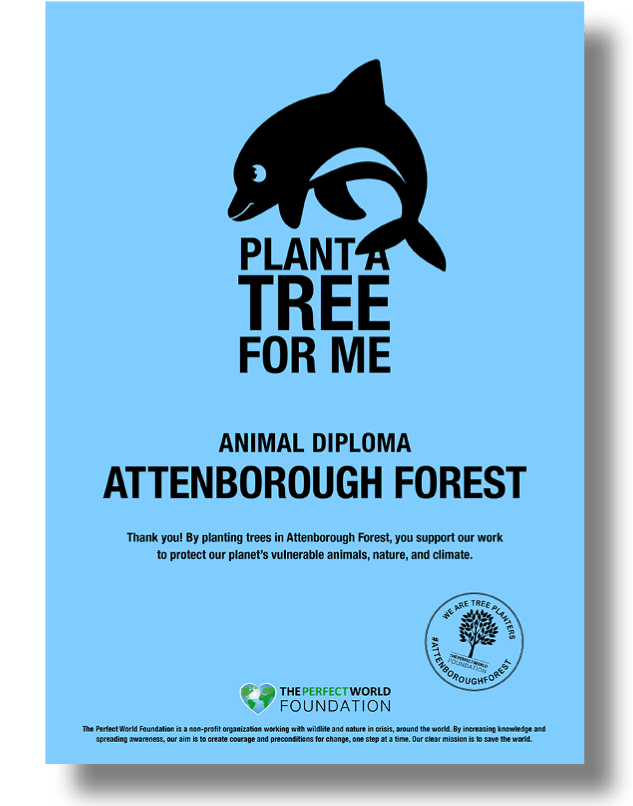 Diploma-dolphin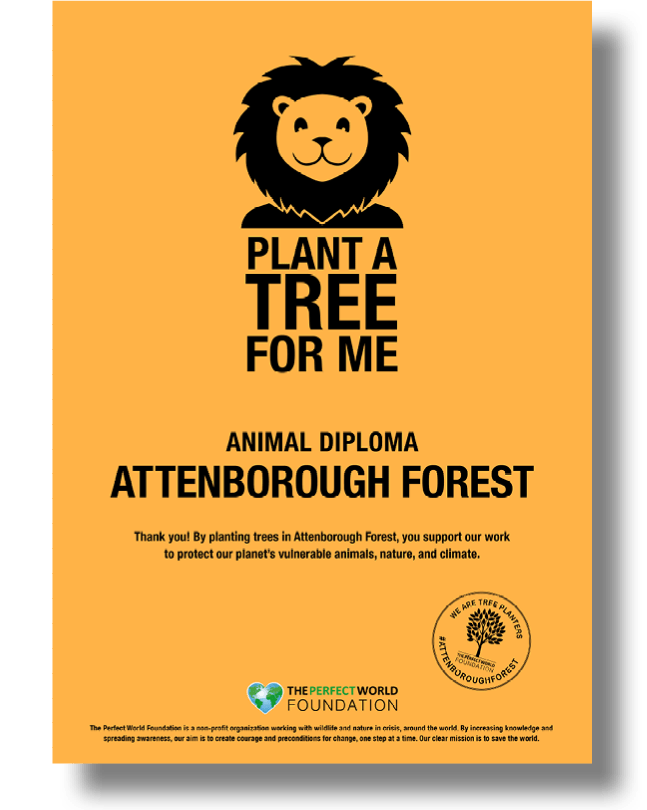 lion-diploma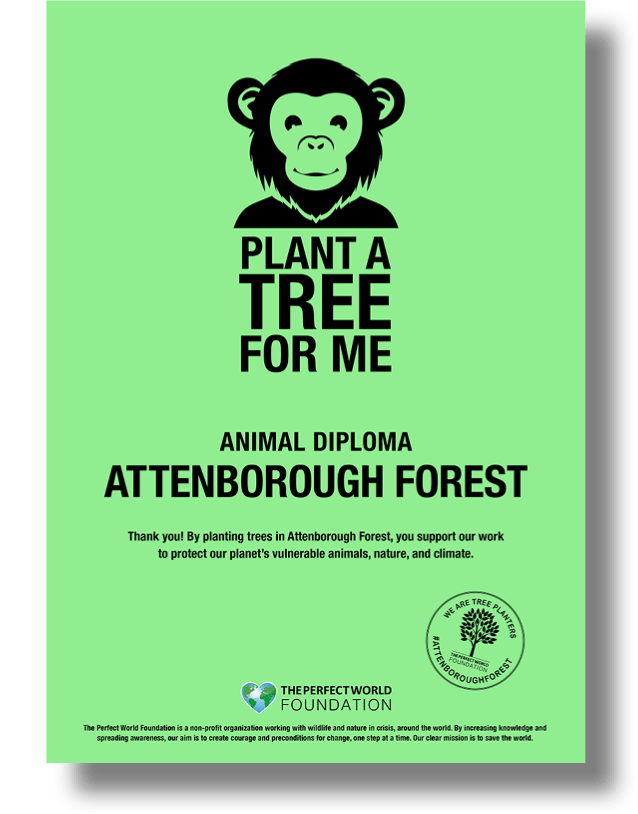 Plant-a-tree_bonobo_EN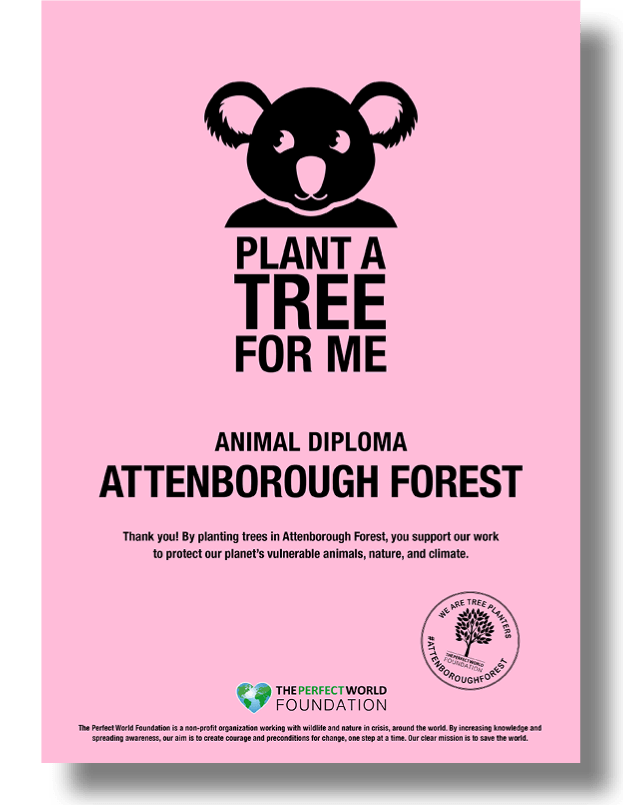 Koala-diploma
primates-diploma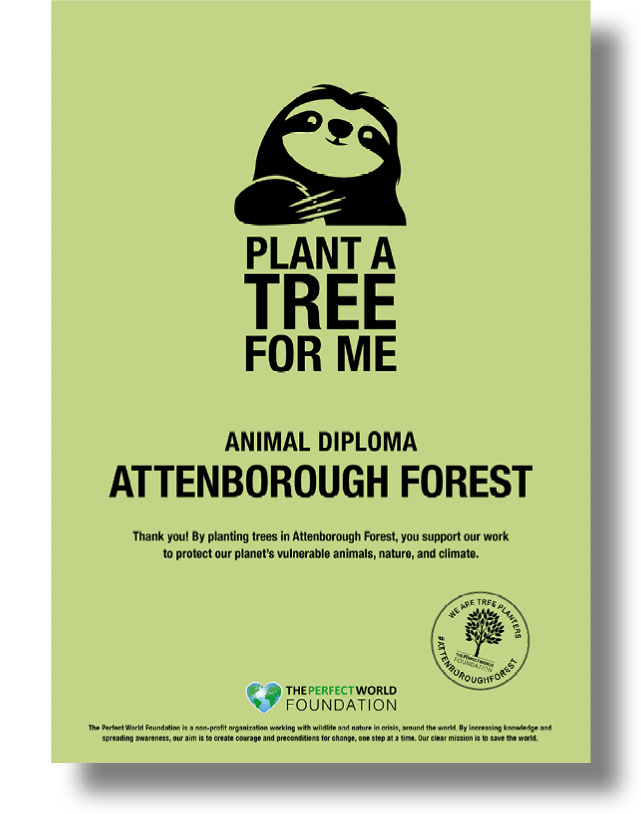 sloth-diploma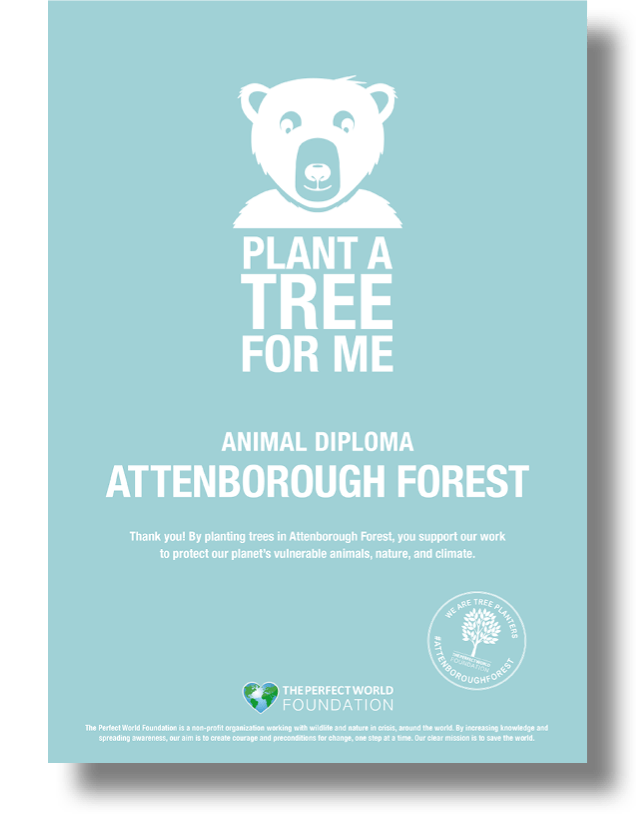 polar-bear-plant-diploma_EN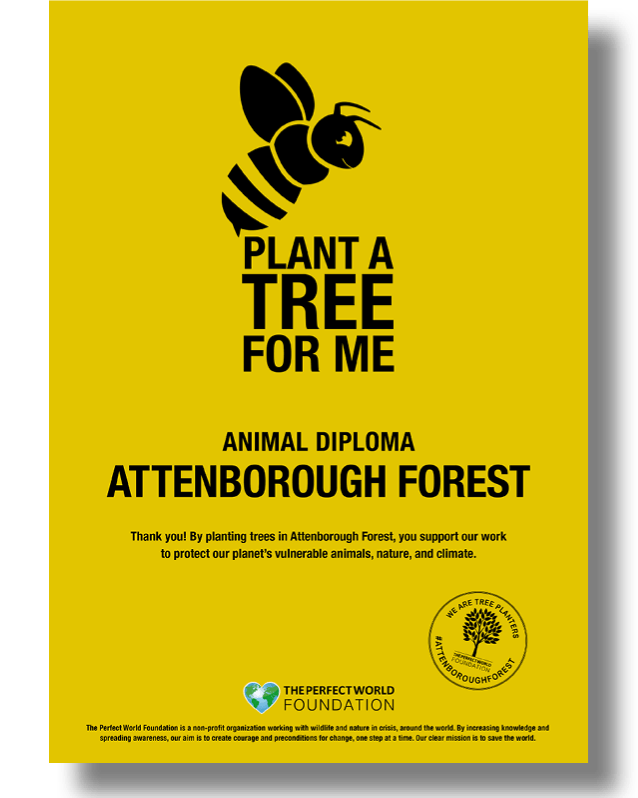 bees-plant-diploma_EN