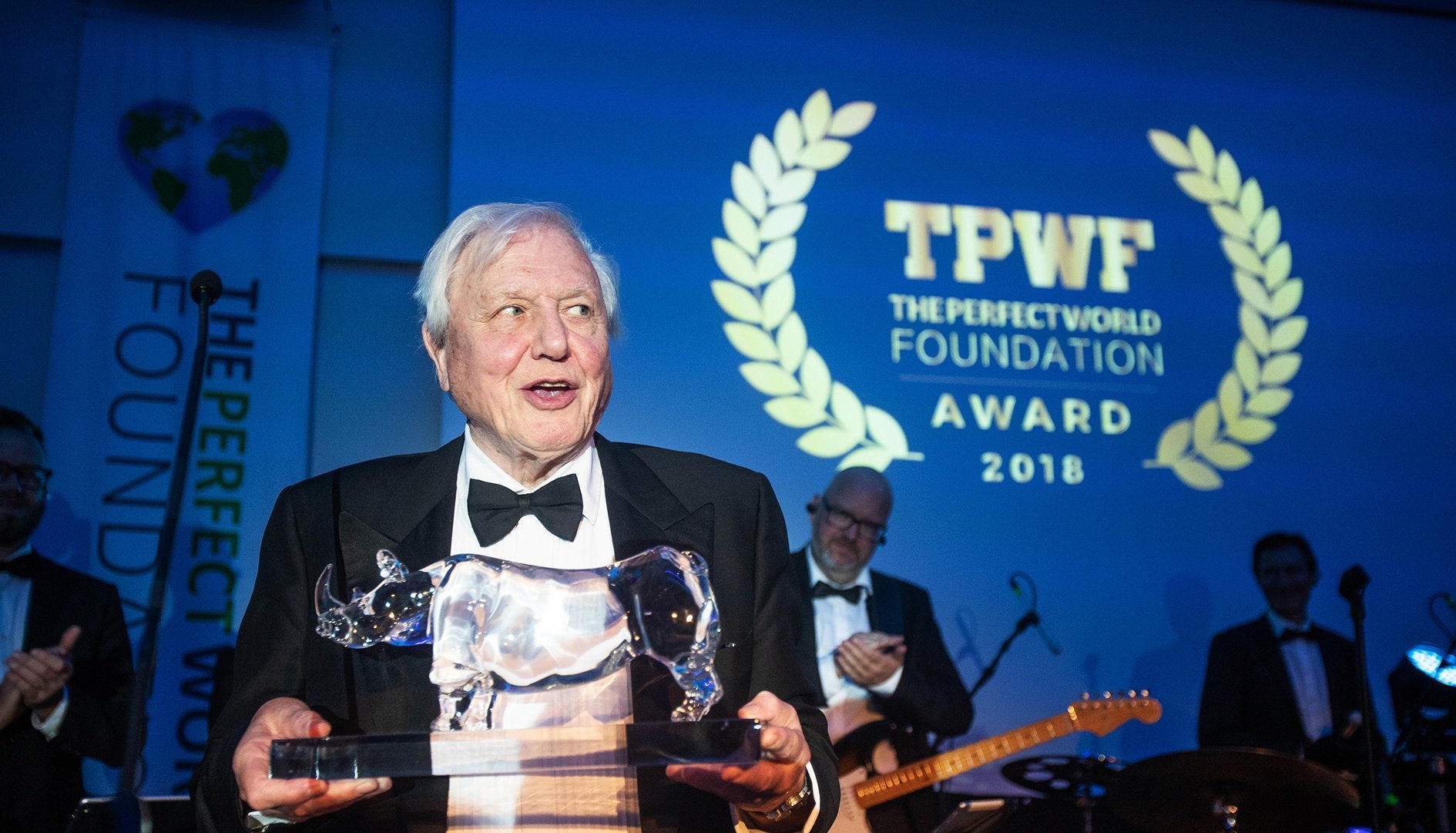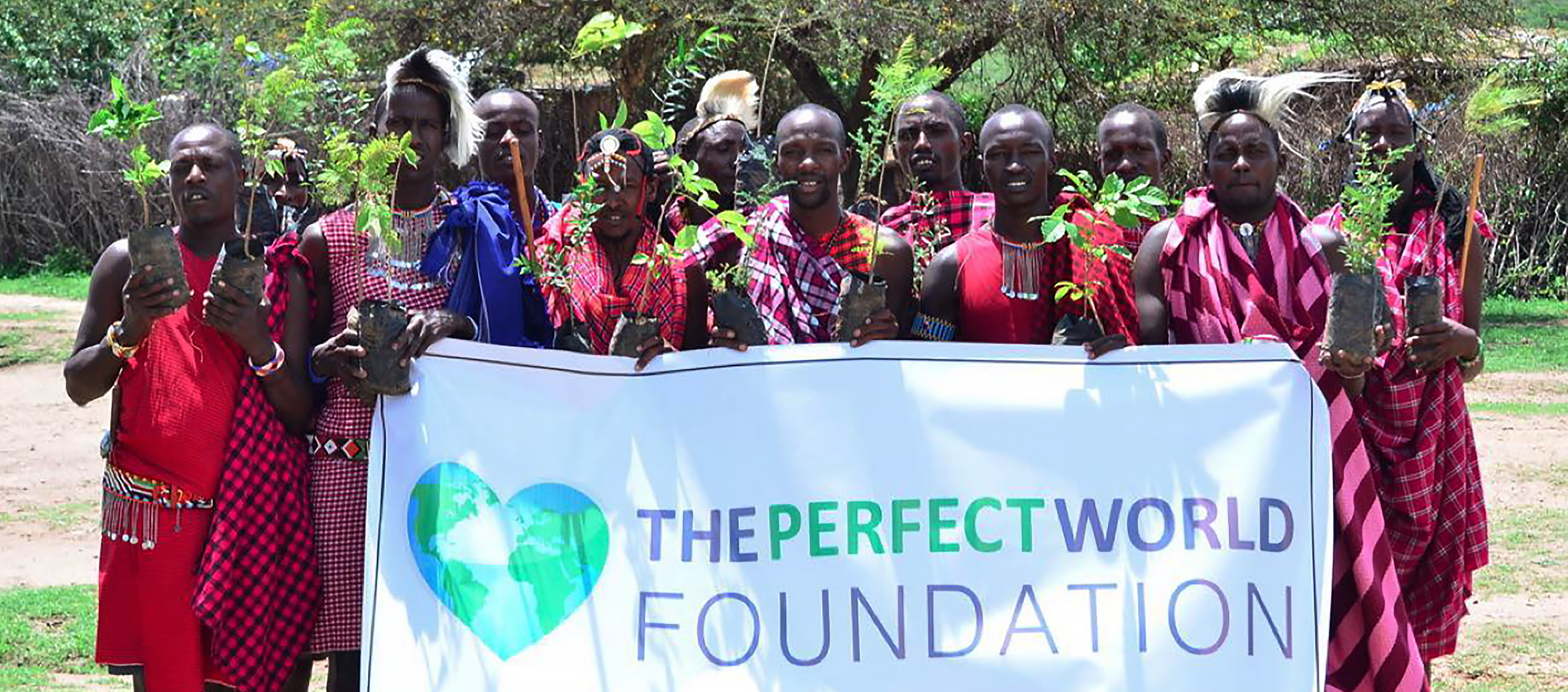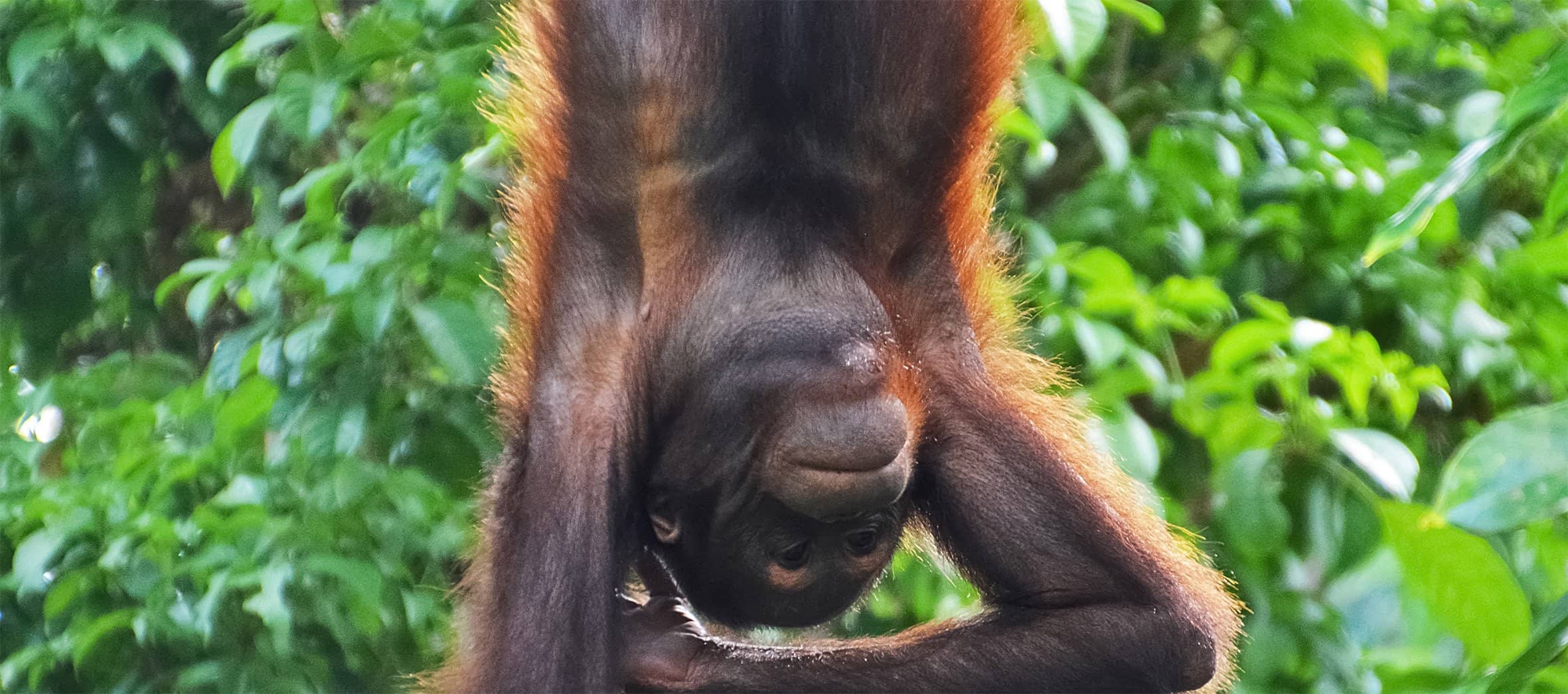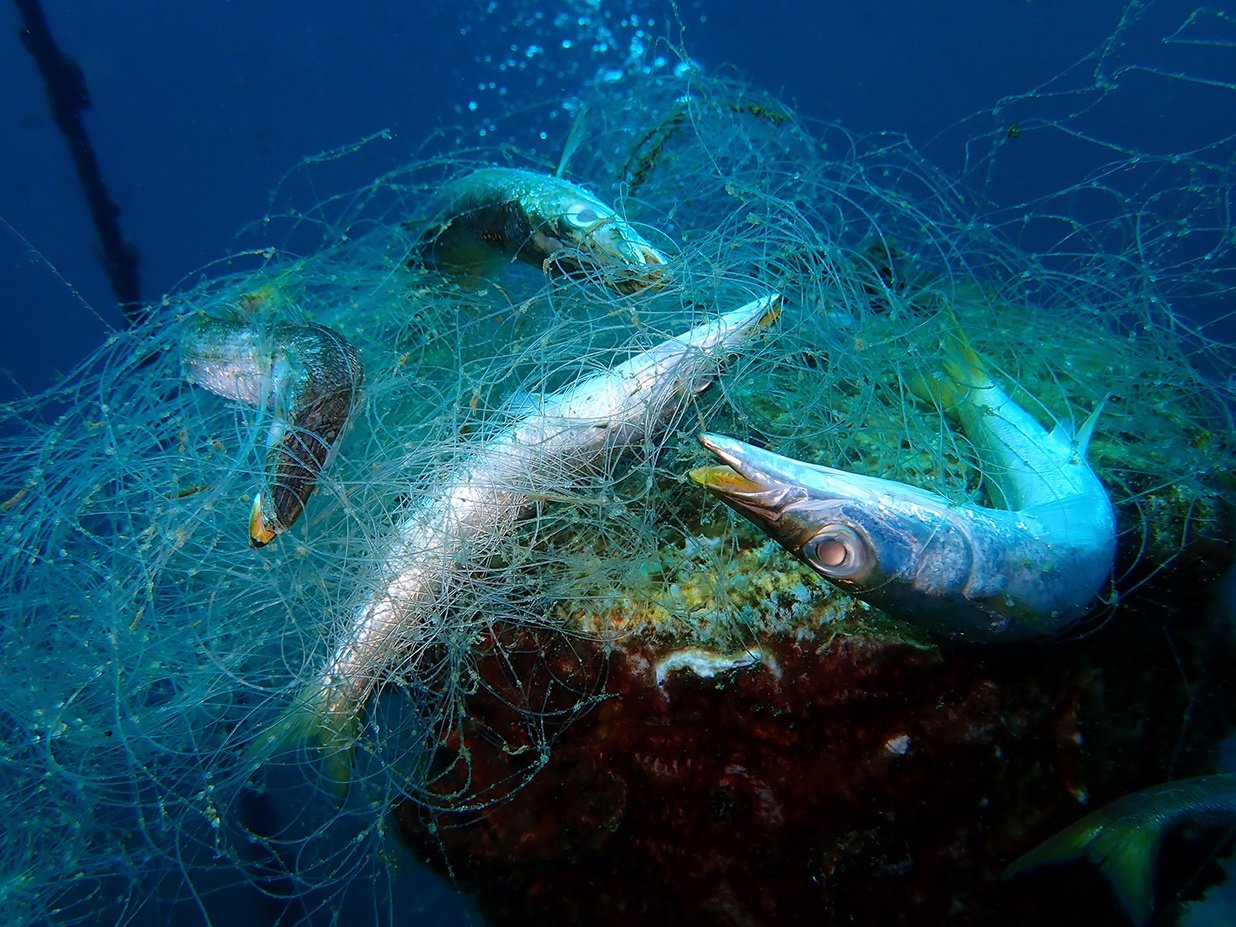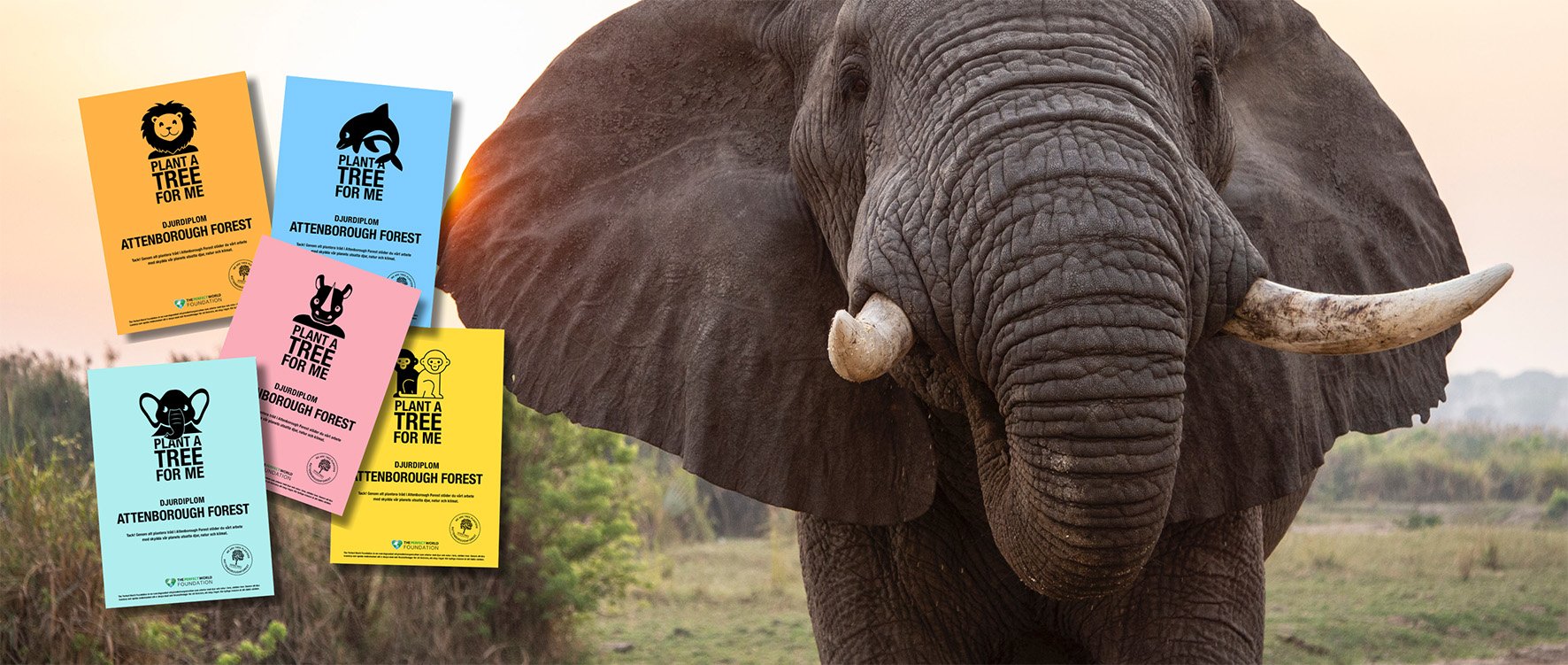 biologisk mångfald
VÅR PLANET ÄR BEROENDE AV
VÅR PLANET ÄR BEROENDE AV
trädplantering
FÖR BIOLOGISK MÅNGFALD & KLIMATET
FÖR BIOLOGISK MÅNGFALD & KLIMATET
favoritdjur
TRÄDPLANTERINGSDIPLOM MED
TRÄDPLANTERINGSDIPLOM MED


The Perfect World Foundation är en svenskgrundad ideell organisation som arbetar med vilda djur och natur i kris, världen över. Genom att öka kunskap och sprida medvetenhet vill vi skapa mod och förutsättningar för förändring, ett steg i taget. Vår tydliga mission är att rädda världen.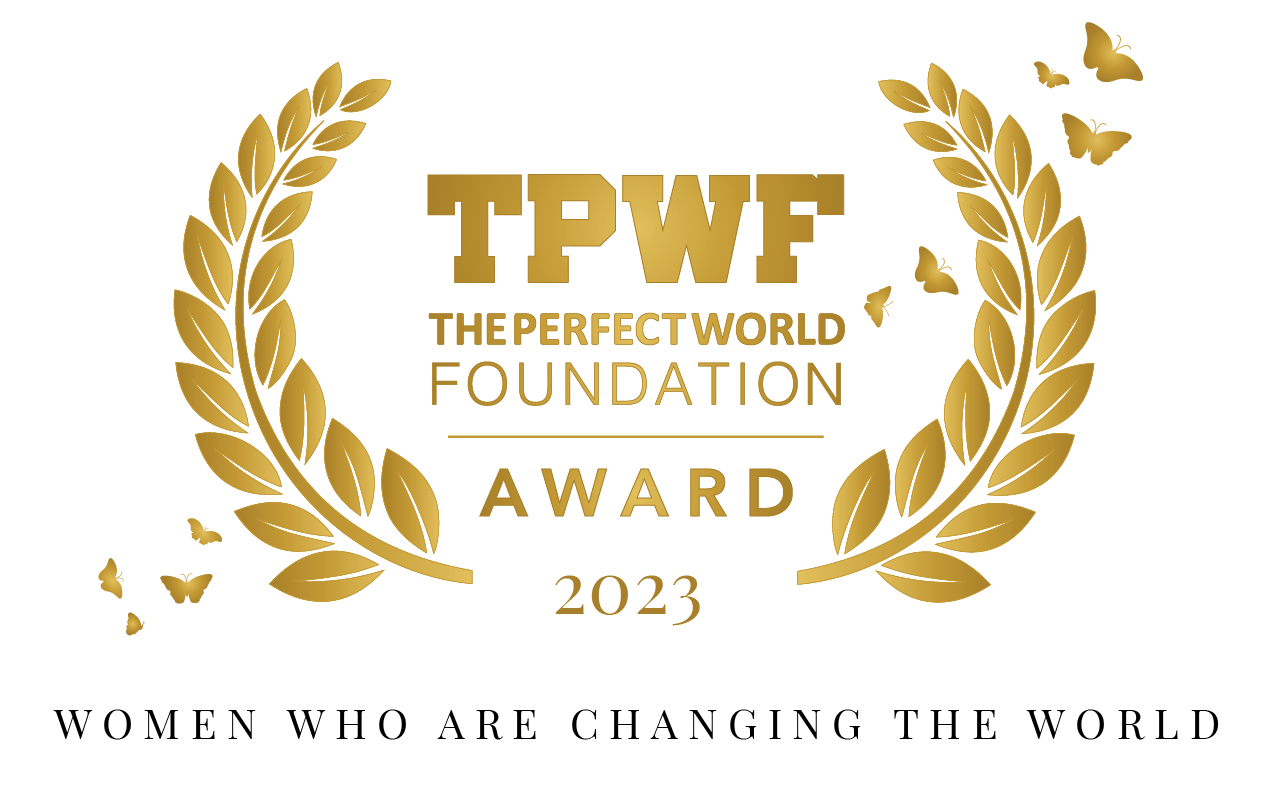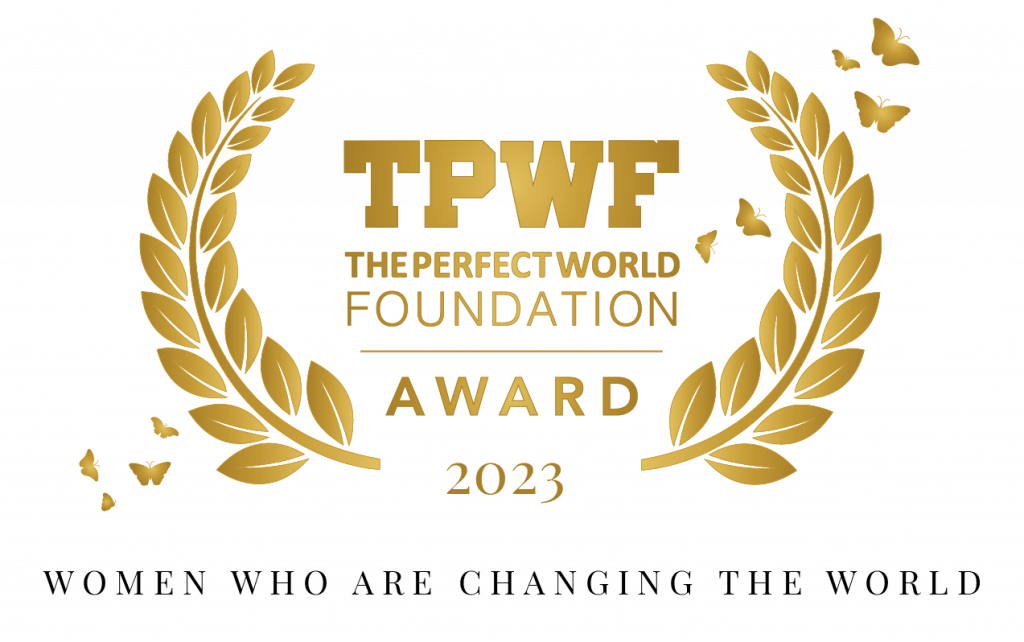 Kristin Davis, maybe best known for her role as Charlotte in "Sex and the City," has been an outspoken advocate for animal rights and conservation of wildlife for many years. Kristin Davis will be awarded the TPWF award, and the Conservationist of the year, for her work that has significantly contributed to the conservation of the planet's wildlife and nature, by increasing global awareness of the importance of protecting Biodiversity.
PLANTERA TRÄD FÖR VILDA DJUR
Träd skapar livsmiljöer, färskvatten och mat för vilda djur. Träd gynnar också biologisk mångfald och ekosystemen som de vilda djuren lever i, vilket ger dem (och hela ekosystemet) bättre förutsättningar att frodas. Med vår kampanj "Plant a tree for me" kan du plantera träd i Attenborough Forest och få ett diplom med ditt favoritdjur… eller kanske ge bort det till någon som precis som du och vi – älskar djur! Klicka på ett djur och plantera träd i Attenborough Forest. Se alla favorit djur >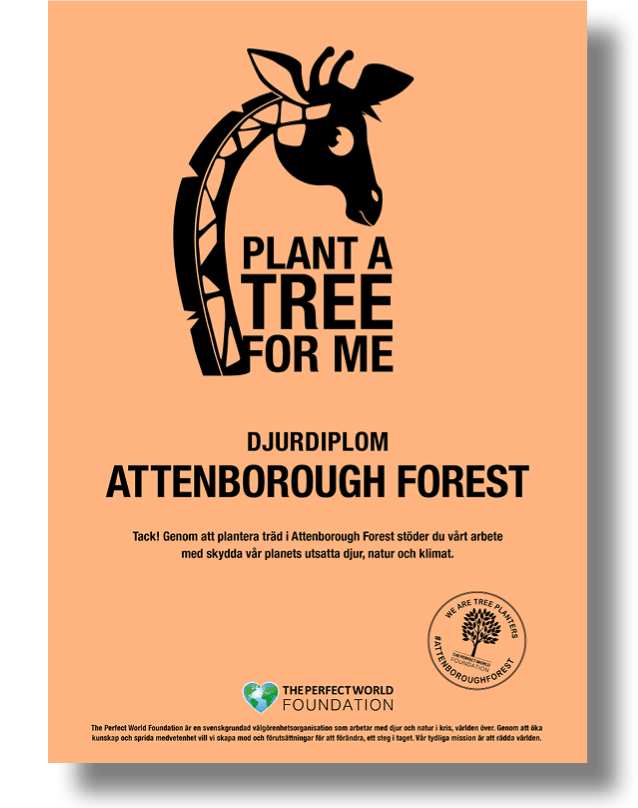 Plant-a-tree_giraff_SE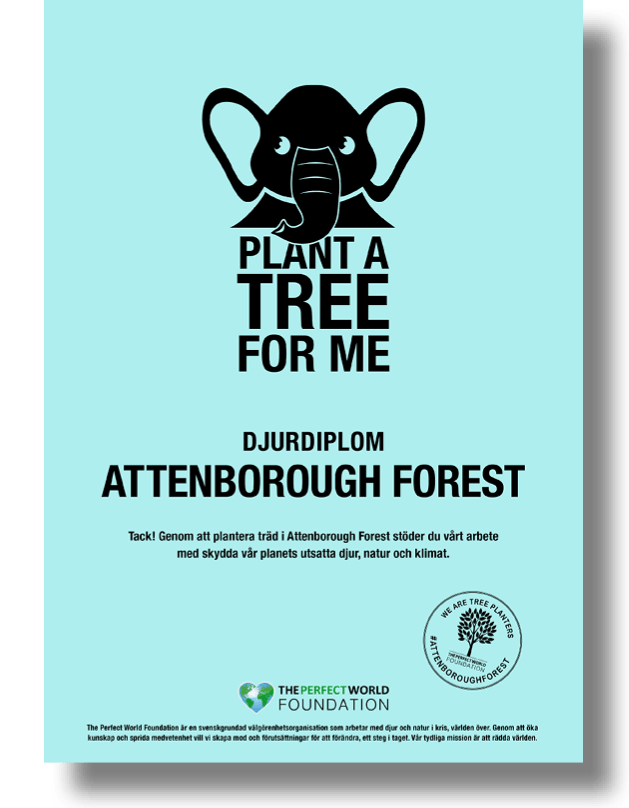 elefant-diplom
aror-plant-diplom_SE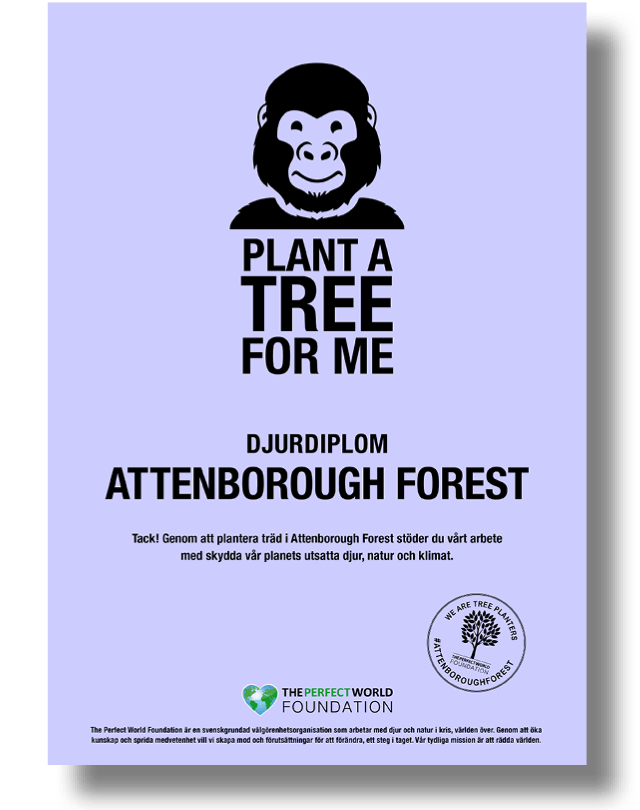 gorilla-diplom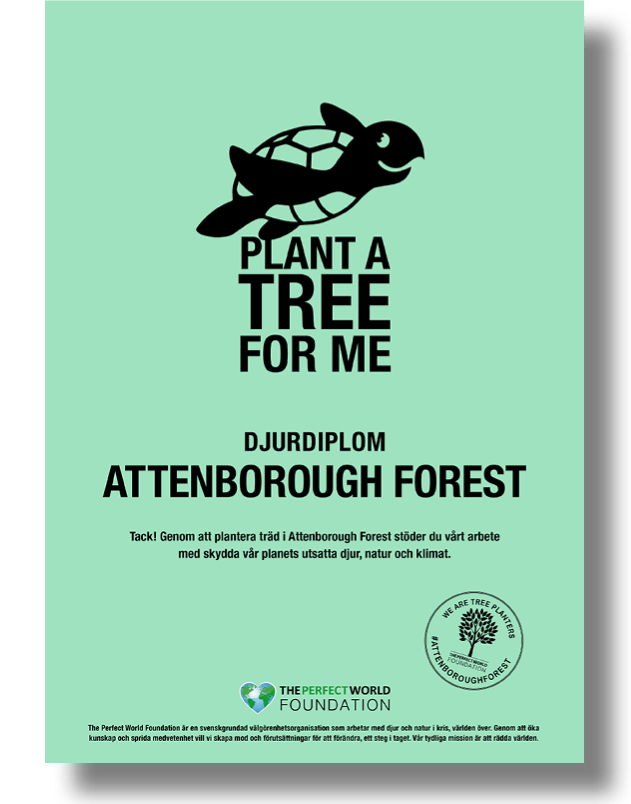 sköldpadda-diplom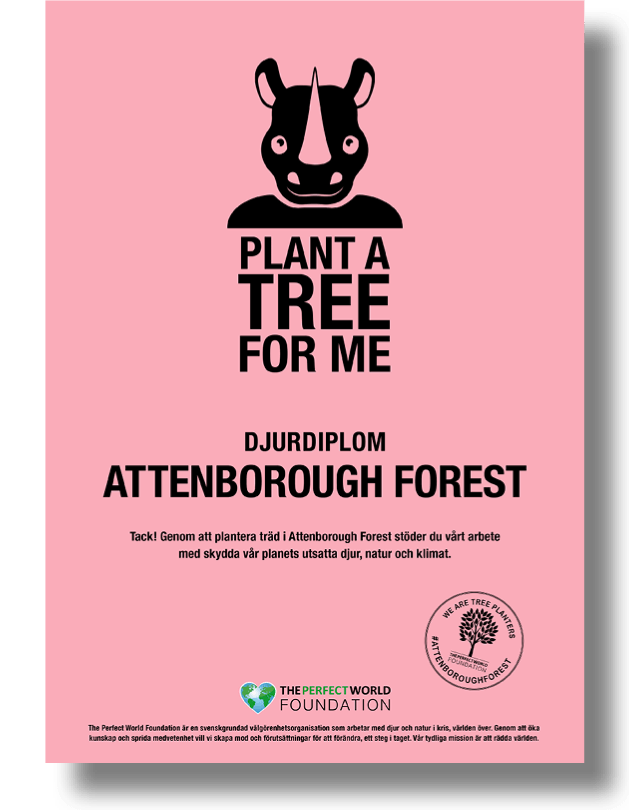 noshörning-diplom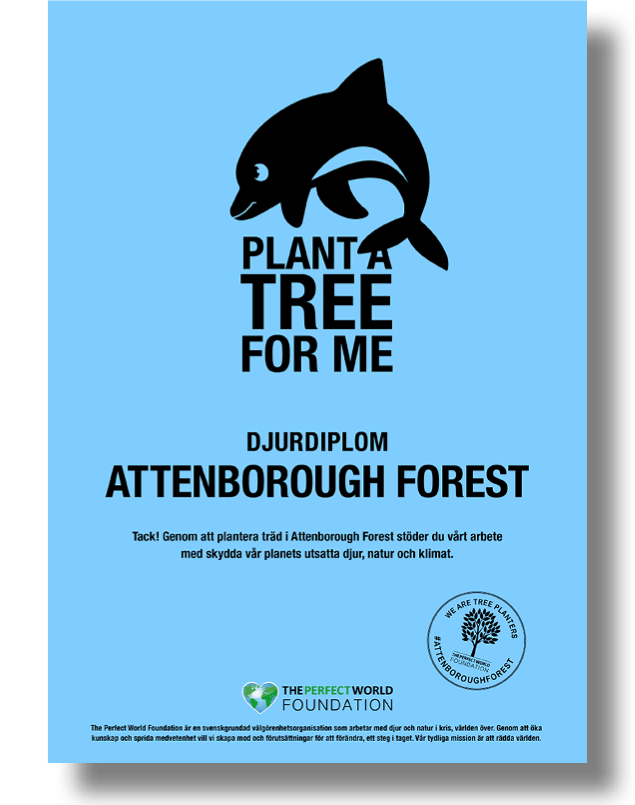 Diplom-delfin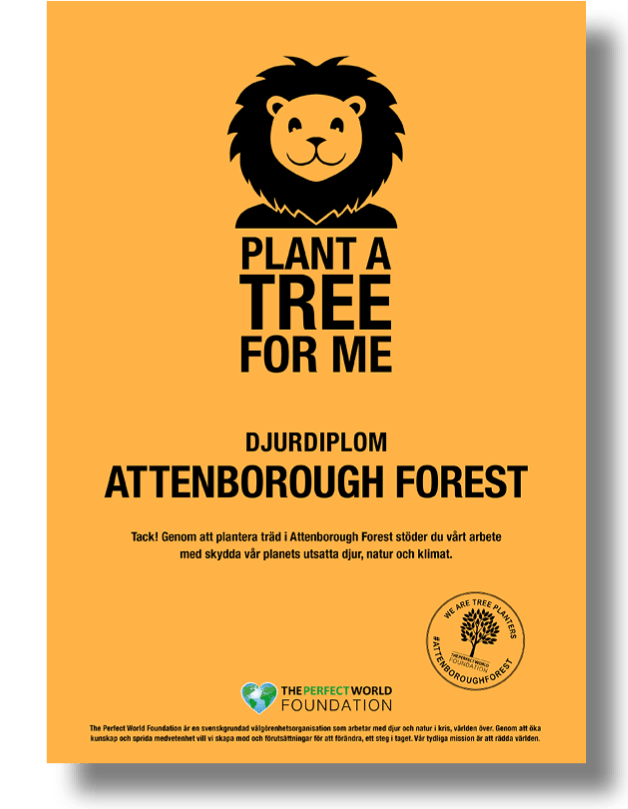 lejon-diplom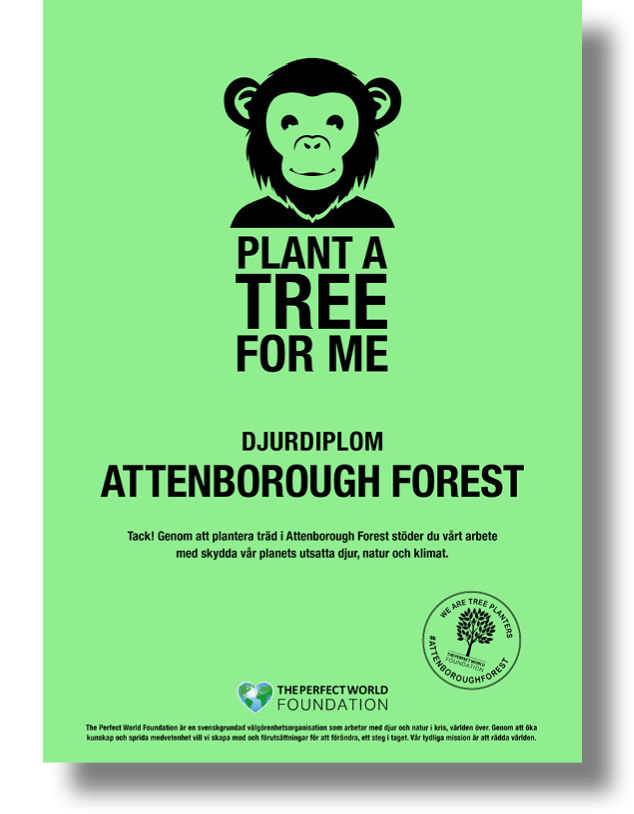 Plant-a-tree_bonobo_SE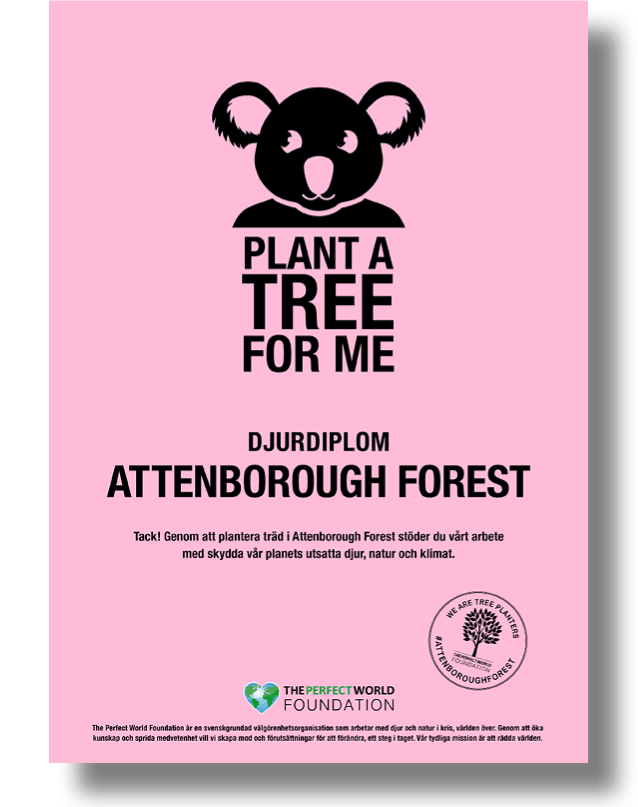 Koala-diplom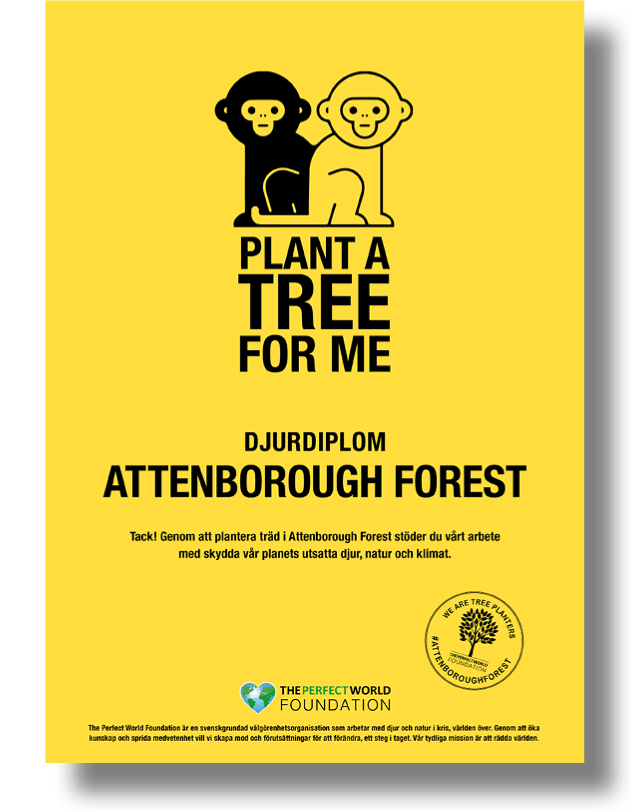 apor-diplom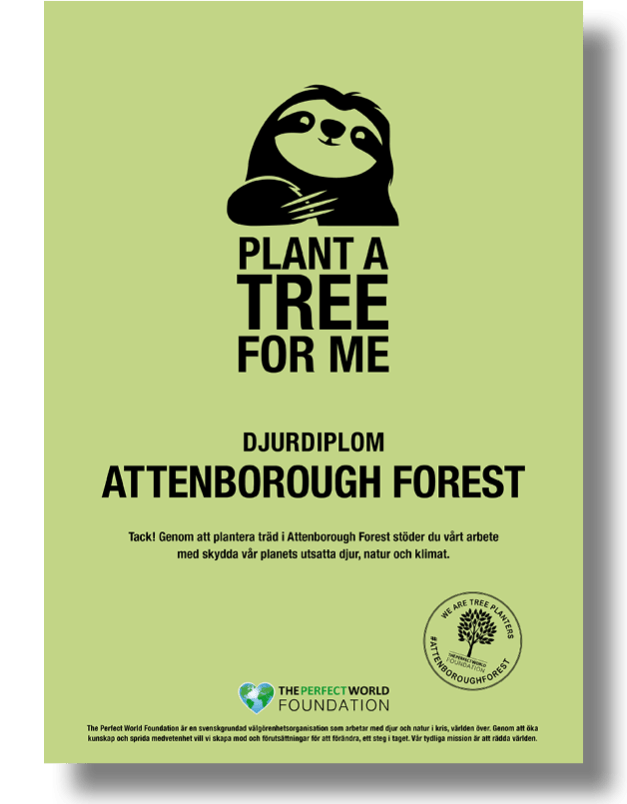 sengångare-diplom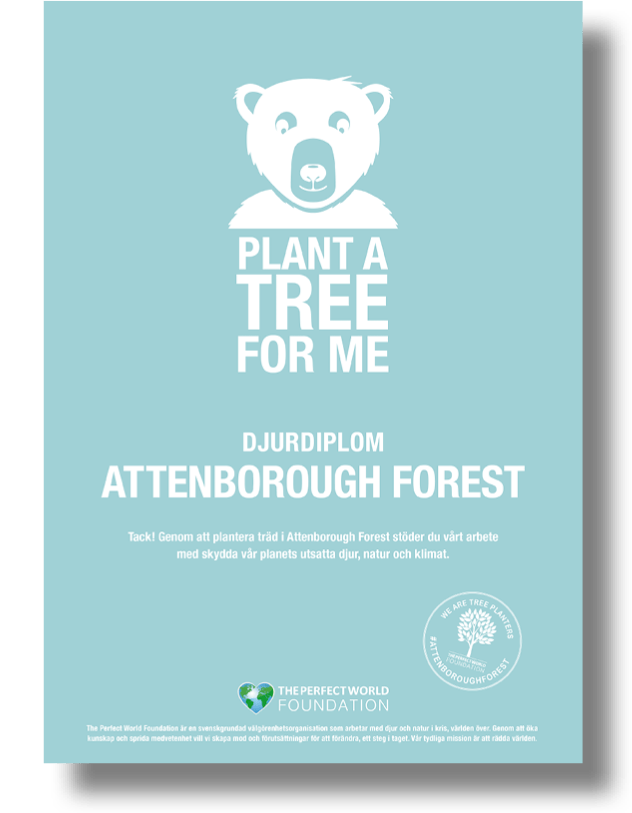 isbjörn-plant-diplom_SE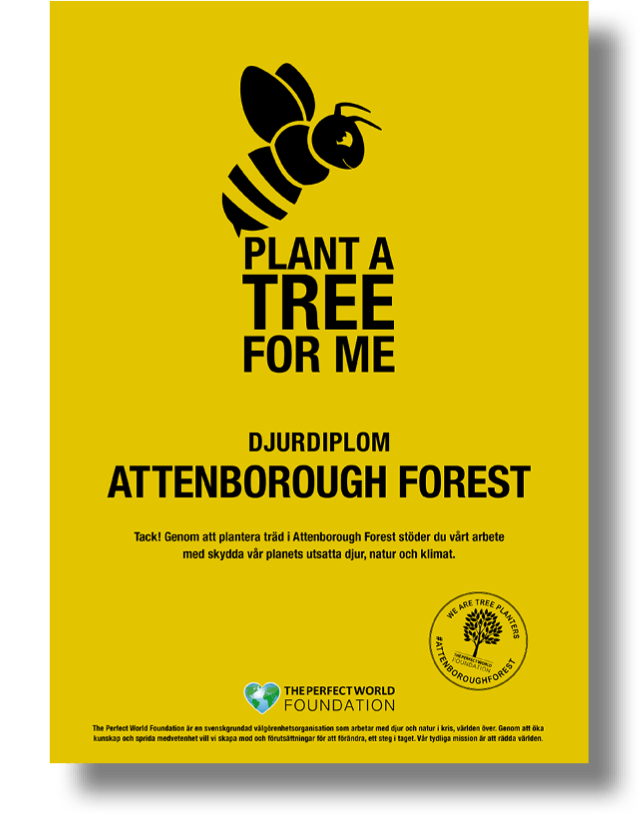 Bin-plant-diplom_SE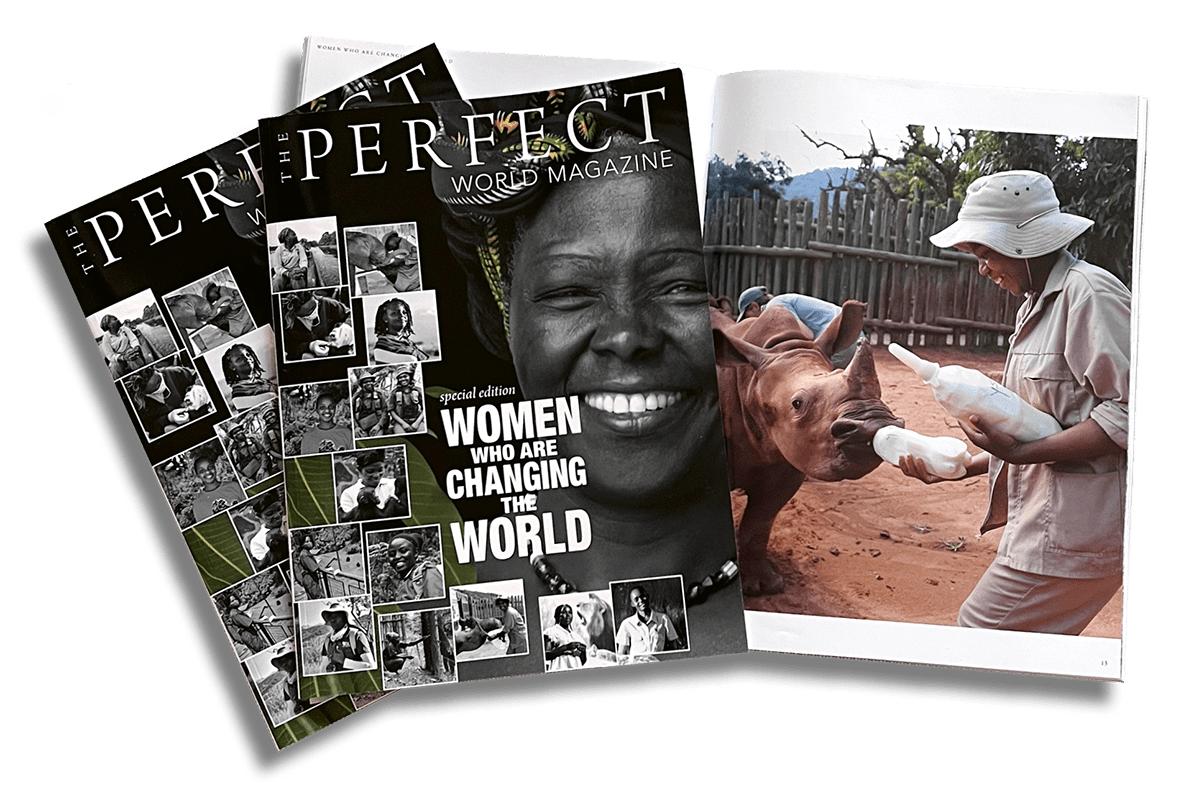 WOMEN WHO ARE CHANGING THE WORLD
Välkommen till vår specialutgåva – Women who are Changing the World – som hyllar kvinnor inom djur- och naturbevarande. Möt den biologiska mångfaldens väktare och hör deras berättelser. Dessa fantastiska kvinnor som stiger upp och dyker upp för att rädda utrotningshotade djur, varje dag.
När du köper magasinet fyllt av underbara berättelser stöder du samtidigt vårt arbete med att bevara vilda djur och natur i kris.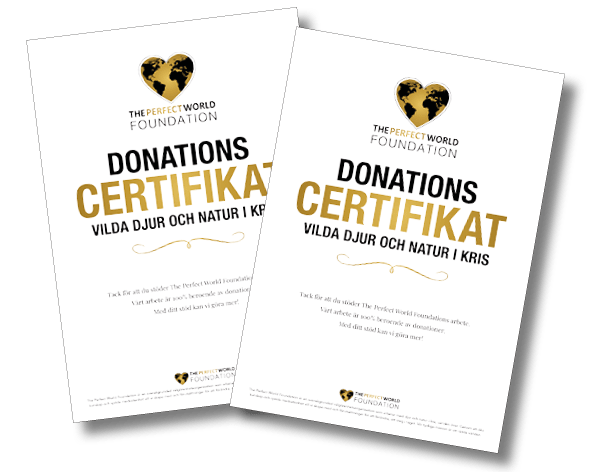 GE EN GÅVA
Med din gåva, stor som liten, kan The Perfect World Foundation bland annat bidra med ekonomiskt stöd till bevarande- och räddningsprojekt för utrotningshotade djur världen över, kämpa för plastfria hav eller plantera träd som bland mycket annat skapar nya livsmiljöer, främjar biologisk mångfald och motverkar klimatförändringarna.
Vårt arbete är 100% beroende av donationer. Med ditt stöd kan vi göra mer!
Biodiversity
2023 – THE YEAR OF BIODIVERSITY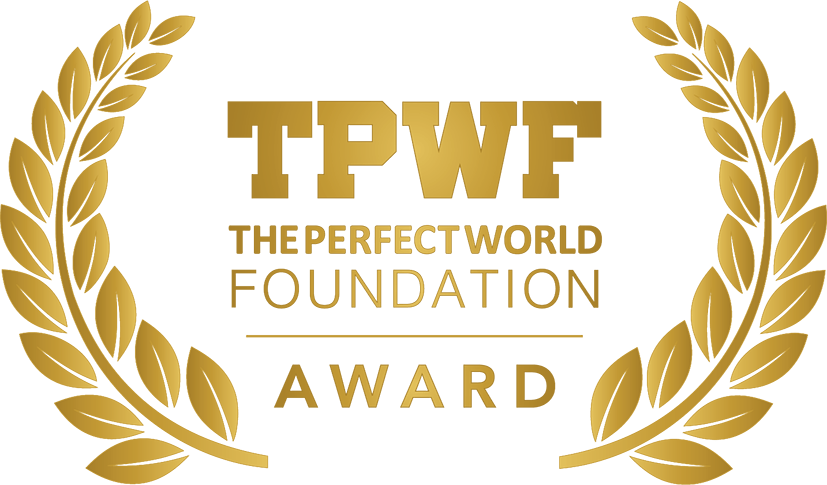 2023
THE YEAR OF BIODIVERSITY